GSEC rallies community around #WeAreGreaterSac for National Economic Development Week
Contact: Elizabeth Jones
ejones@greatersacramento.com
(916) 287-9072
05/04/2020
Now more than ever, we must band together and support economic development
(Sacramento, CA) – Economic development strategies are vital to the recovery of our local and national economy amid the massive downturn of the markets due to COVID-19. The Greater Sacramento Economic Council (GSEC) and communities from the six-county region are marking National Economic Development Week from May 4-8, 2020 to relay the importance of economic development leading the region on a path towards stability and prosperity. GSEC will be sharing video testimonials from regional leaders with the hashtag #WeAreGreaterSac and hosting informational webinars to engage and educate the public on initiatives underway and available business resources.
National Economic Development Week was created by the International Economic Development Council, the largest professional membership organization for economic developers, in 2016 to recognize the unique role that economic development has in creating vibrant communities with strong economies. Over four years, more than 450 campaigns have been created throughout the United States and Canada, creating millions of impressions, hundreds of news stories, blog entries, videos, events and other activities.
The Greater Sacramento Economic Council (GSEC) is leading communities throughout six Northern California counties on multiple, interwoven strategies for economic recovery.
These strategies include:
Economic Inclusion
Continued investment around Aggie Square – and in bio-life sciences
The launch of the California Mobility Center
Growth of agtech
Centers of excellence like Aggie Square, and the California Mobility Center are opportunities for innovation, investment, commercialization and education which build an inclusive economy.
Backed by UC Davis, investments from technology leaders like IBM, and developed by Wexford – Aggie Square will house the future of life science research and development including genomics, cell therapies and imaging modalities.  Aggie Square is expected to bring up to 10,000 direct jobs with a multiplier effect of up to 27,000 additional jobs in the surrounding area.
The California Mobility Center will support, fund, develop, test and commercialize new future mobility technologies including electric vehicles, autonomous, connected and micro-mobility solutions. This center of excellence is backed by a $100 million Enertech Capital fund and a $15 million investment from SMUD. It will build the future workforce of engineering.
Both of these centers of excellence build inclusive economies to raise the entire community's quality of life. The Greater Sacramento region is also home to a massive farming industry that produces $2 billion in revenue a year including Yolo, Yuba, Sutter, Placer, Sacramento and El Dorado Counties. UC Davis is the top agricultural science university in the nation. They are helping to solve current and future farming and hunger challenges with top scientists in agriculture technology. The technology built in Greater Sacramento is used worldwide.
GSEC is working to leverage these regional attributes to draw investment and help our regional economy become the first to recover. Building an environment for well-paying jobs in diverse industries creates sustainability and growth in the region.
"Right now is where our leadership is critical. We are working with 43 CEO's and 20 communities on our board to collaborate on our strategies. A rising tide raises all ships. If one organization succeeds, we all do – so it is more important than ever to support one another," said Barry Broome, President & CEO of GSEC.
About the Greater Sacramento Economic Council
The Greater Sacramento Economic Council is the catalyst for innovative growth strategies in the Capital Region of California. The organization spearheads community-led direction to retain, attract, grow and scale tradable sectors, develop advanced industries and create jobs and investment throughout a six-county region. Greater Sacramento represents a collaboration between local and state governments, market leaders, influencers and stakeholders, with the sole mission of driving inclusive economic growth. The Greater Sacramento region was founded on discovery, built on leadership and fueled by innovation.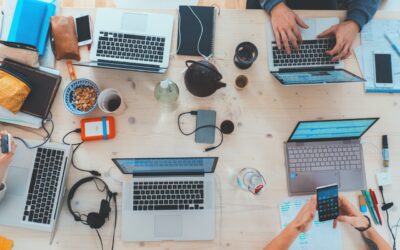 The Greater Sacramento Economic Council (GSEC) announced the organization will launch a robust entrepreneurship initiative during Global Entrepreneurship week within the organization to foster and expand the startup ecosystem within the Sacramento region. Over the past five years, 12.17B in growth capital was invested in the Sacramento region.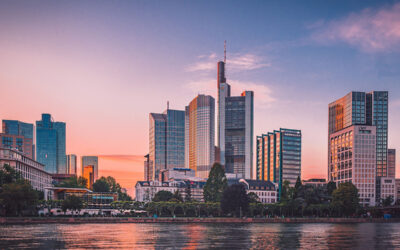 The Greater Sacramento Economic Council (GSEC) and the Sacramento International Airport are excited to announce the launch of Globalizing Greater Sacramento, its groundbreaking international foreign direct investment (FDI) strategy in collaboration with the Sacramento International Airport (SMF).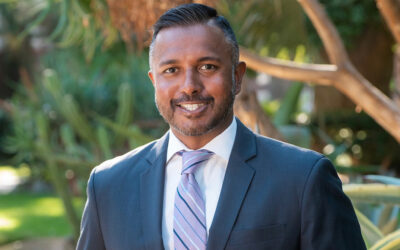 The California Mobility Center (CMC), a nonprofit public-private partnership aimed at bringing a zero-emission innovation hub to the Greater Sacramento area, today announced Orville Thomas has been named as Chief Executive Officer.