GSEC #NextOutWest campaign ends, resulting in outreach to millions
Contact:
Michelle Willard
Vice President of Marketing & Communications
(813) 951-2796
mwillard@greatersacramento.com
06/03/21
Marketing & PR campaign targeting young talent reaches more than 8 million people
Sacramento, CA—After six months targeting top talent working remotely amid the COVID-19 pandemic, the Greater Sacramento Economic Council (GSEC) officially ended its #NextOutWest campaign. The campaign reached more than 8 million people through the organization's marketing and PR efforts, including targeted ads and news features in CNBC and Bloomberg, among others.
The campaign launched Dec. 8, 2020 to encourage young talent to reimage where they lived and worked as companies allowed them to work remotely during the pandemic — to #RethinkRemote — and to position the Sacramento region as #NextOutWest for businesses and talent looking to relocate.
"The #NextOutWest campaign looked to capture talent not only out of the Bay Area, but also throughout the country who were rethinking where they worked and lived during the pandemic," GSEC Executive Vice President Scott Powell said. "The successful campaign showed talented employees and businesses that you can experience the 'Best of Everything' in Greater Sacramento. There is so much opportunity for growth and discovery in the region. While companies and talent have many options, we believe we are the ideal location. Our next phase of this campaign will transition to express why we truly are #BestOutWest."
41,544 people moved to the Sacramento region in 2020, the largest influx since 2002-2003. As the Capital Region of California, the fifth largest economy in the world, we continue to be a top destination for young, educated talent seeking to live in a region that is approachable, engaging and full of opportunity.
"We are extremely pleased with the campaign results and believe our region is the prime location out West if you are looking to work remotely or relocate your business," GSEC Vice President of Marketing & Communications Michelle Willard said. "Our marketing collateral expressed all the quality amenities our region has to offer for remote workers and we hope it made a lasting impression on those who made the move."
GSEC will transition its #NextOutWest campaign to #BestOutWest over the coming months. The new campaign will drive home the region's value proposition and highlight industry innovation to corporate real estate decision makers across the country as to why we are the best market out West for business.
About the Greater Sacramento Economic Council
The Greater Sacramento Economic Council is the catalyst for innovative growth strategies in the Capital Region of California. The organization spearheads community-led direction to retain, attract, grow and scale tradable sectors, develop advanced industries and create jobs and investment throughout a six-county region. Greater Sacramento represents a collaboration between local and state governments, market leaders, influencers and stakeholders, with the sole mission of driving inclusive economic growth. The Greater Sacramento region was founded on discovery, built on leadership and fueled by innovation.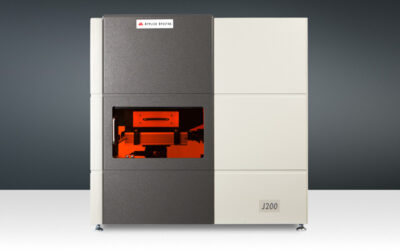 Applied Spectra won Phase I and Phase II-C awards of $200,000 and $1.1 million of Small Business Innovation Research (SBIR) grants to further use of its innovative laser ablation technology to serve U.S. intelligence and expand U.S. industrial manufacturing.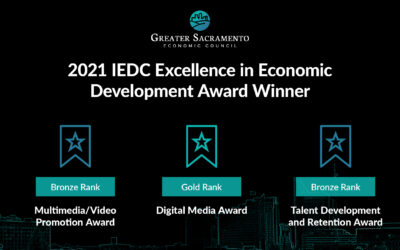 Greater Sacramento Economic Council (GSEC) was awarded one Gold Rank and two Bronze Ranks in the 2021 Excellence in Economic Development awards. GSEC won two awards related to its #NextOutWest campaign: a Gold Rank in the category of Digital Media for the multichannel marketing and PR campaign and a Bronze Rank in the category of Multimedia/Video Promotion for its campaign video. Finally, the organization was awarded a Bronze Rank in the category of Talent Development and Retention for its Digital Upskill Sacramento program. The honors were presented today at an awards ceremony during the IEDC Annual Conference.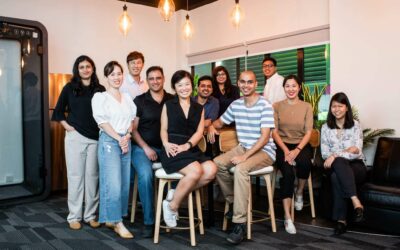 TurtleTree has officially opened its new R&D facility in California's state capital. Located in West Sacramento, this 24,000-square-foot building will house a world-class research hub showcasing the company's extensive array of innovations and cell-based technologies.