Greater Sacramento Region Launches Investment for Scaling Enterprises
Aug. 20, 2019
For more information, contact Sarah Frayne, Vice President of Marketing & Communications
916.287.9085 (office); 916.291.4001 (cell); sfrayne@greatersacramento.com
New City of Rancho Cordova fund targets high-growth companies
Rancho Cordova, CA – The Rancho Cordova City Council voted today to launch an investment fund to catalyze more than 25 fast-growing companies to the city. The fund is one of an increasing number of public and private capital sources available to businesses in the region.
"Enterprises in the Bay Area, Seattle and Los Angeles see Greater Sacramento as the California option for scaling successfully," said Barry Broome, president and CEO of the Greater Sacramento Economic Council. "By collaborating with the Bay Area Council and California economic development organizations on a megaregional strategy, we are able to provide companies seeking shelter from the constraints of high-cost tech hubs with a productive business environment so that they don't need to leave the state."
"Rancho Cordova is seeing an influx of scaleup companies that want to be close to established companies in the city," commented the city manager of the City of Rancho Cordova, Cyrus Abhar. "The Economic Development Jobs and Talent Attraction Program will help companies make the jump more quickly, providing economic impact, new jobs and new capital investments to our community. The program will also help support small businesses in the community."
"Operating in Greater Sacramento provides a number of compelling competitive advantages. That's why so many of our investments take place within the region" says Curtis Rocca, managing partner for investment banking and strategic advisory firm DCA Partners. The Sacramento-focused firm has over $3 billion in transaction experience and has been actively investing in the region since 2005.
"I've been able to scale quickly without compromising on the quality of talent I hire or facing the prohibitive costs of other west coast markets," said Manvir Sandhu, co-founder and president of cloud-consulting firm Zennify. Sandhu founded his company in Idaho and considered markets like the Bay Area and Salt Lake City before moving his headquarters to Sacramento. Sandhu added, "In two years I've grown my team for three employees to 100 and we're not even close to finished."
Regional centers of excellence will provide increased services and partnership opportunities for companies moving to Greater Sacramento. Aggie Square, the Sacramento-based UC Davis research park underway, will connect life sciences companies to innovation, research, professors and a student pipeline. The California Mobility Center, spearheaded by SMUD, will provide companies with research, development and commercialization capabilities.
The new City of Rancho Cordova fund will grant $2.5 million to companies operating in the city over the next 24 months and is expected to generate $60 million in total payroll and more than $400,000 in new tax revenue annually. Rancho Cordova offers many advantages to businesses that want to be located within the Northern California Megaregion such as low office lease rates, which average $22.77 per square foot per year versus $68.03 in San Francisco.
About the Greater Sacramento Economic Council
The Greater Sacramento Economic Council is the catalyst for innovative growth strategies in the Capital Region of California. The organization spearheads community-led direction to retain, attract, grow and scale new businesses, develop advanced industries and create jobs and investment throughout a six-county region. Greater Sacramento represents a collaboration between local and state governments, market leaders, influencers and stakeholders, with the sole mission of driving economic growth. The Greater Sacramento region was founded on discovery, built on leadership and fueled by innovation.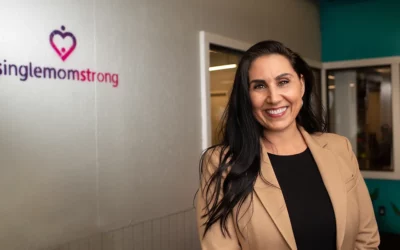 engagED

voices

feature key initiatives in the region to educate community members about the developments and critical work underway in our region. For this month's feature, we talked with Single Mom Strong Founding Executive Director, Tara Taylor, about the organization's goals and vision. Read on to learn more.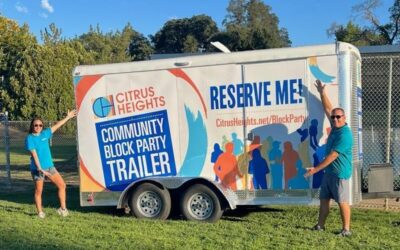 engagED voices feature key initiatives in the region to educate community members about the developments underway in our region. For this month's feature, we talked with Citrus Heights Economic Development and Community Engagement Director, Meghan Huber, about the Citrus Heights Block Party Trailer. Read on to learn more.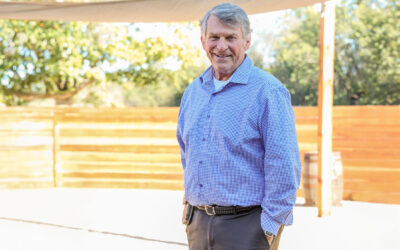 John Hidahl is District 1 Supervisor for El Dorado County and a member of GSEC's Board of Directors. Learn more about why he values economic development, working with GSEC and living and working in the Greater Sacramento region in the Q&A below.