Greater Sacramento is the Partner Amazon Needs to Get HQ2 Done
February 14, 2019
In the wake of Amazon's announcement of a failed HQ2 in New York, the Greater Sacramento region lobbies Amazon to try again.
Sacramento, CA – The Greater Sacramento region is a proven partner for companies seeking successful growth and can offer the strong relationships Amazon needs to deliver a second headquarters, reports the Greater Sacramento Economic Council.
The Seattle-based tech giant announced earlier today that their highly publicized HQ2 project would not move forward in Long Island City, Queens, citing resistance from state and local politicians.
"The Greater Sacramento Economic Council is proof of our region's ability to focus on what matters — jobs, economic inclusion, sustainable prosperity — regardless of political or industry affiliation," says Barry Broome, President of the Greater Sacramento Economic Council. "Our community understands that we have to work together, and with boundary-breaking companies, to grow our economy. We're ready to roll up our sleeves."
The economic development group is a public-private partnership of 42 CEOs and 19 communities. In its fourth year of operation, the Council has verified that the Greater Sacramento region is taking broad strategic and coordinated action to evolve its business climate.
Centene, a $40 billion company, with more than 30,000 employees nationally, recently chose Sacramento as home to a new regional headquarters. An agreement with the city allows the managed healthcare provider to earn up to $9,000 in incentives for each net new full-time job – up to 1,500 total jobs and $13.5 million in total. In a parallel award, the California Governor's Office of Business and Economic Development awarded the company a $7 million tax credit through the California Competes Program.
The region also made headlines for its completion of the world's first LEED Platinum certified indoor sports and entertainment venue in just 21 months. Building the Golden 1 Center was a coordinated public-private effort that kicked off over $3.6 billion in investments to the region's burgeoning downtown core.
With a growing talent base and proximity to the Bay Area innovation economy, the Greater Sacramento region has 12 different sites of 50 million square feet of office space ready for immediate development. Greater Sacramento has what it takes to help Amazon realize an HQ2 if the innovation powerhouse is willing to take the opportunity.
About the Greater Sacramento Economic Council
The Greater Sacramento Economic Council is the catalyst for innovative growth strategies in the Capital Region of California. The organization spearheads community-led direction to retain, attract, grow and scale new businesses, develop advanced industries and create jobs and investment throughout a six-county region. Greater Sacramento represents a collaboration between local and state governments, market leaders, influencers and stakeholders, with the sole mission of driving economic growth. The Greater Sacramento Region was founded on discovery, built on leadership and fueled by innovation.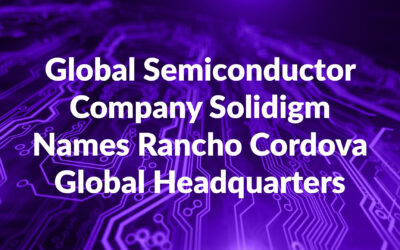 Solidigm, a U.S.-based leading global provider of innovative NAND flash memory solutions, has named the City of Rancho Cordova in Greater Sacramento the company's new global headquarters.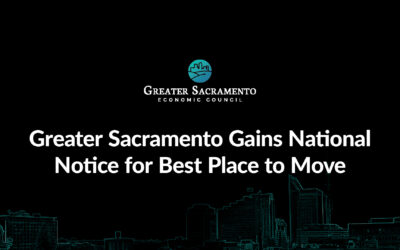 The Sacramento region is quickly becoming the favorite city in the Golden State, according to recent accolades from national media and data from nationwide moving trends, and Greater Sacramento Economic Council (GSEC) is doing its part to fuel the momentum.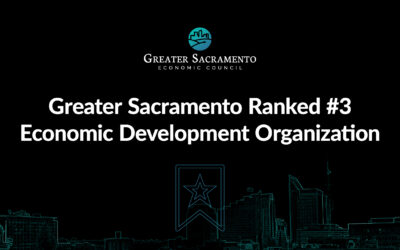 Greater Sacramento Economic Council (GSEC) has been named the third best economic development group globally, winning a bronze award in the International Economic Development Council's (IEDC) 2022 Excellence Awards.