Greater Sacramento is a region on the rise
I'm excited to be the new chair of the board of directors of the Greater Sacramento Economic Council (GSEC). Formed in 2014 with the support of a diverse group of regional business executives, GSEC works to retain, attract and grow businesses throughout our region and to develop advanced industries, create jobs and encourage investment. Our board includes members of local governments, business leaders, and other stakeholders who work together to find ways to encourage sustainable economic growth.
I am a community advocate for greater Sacramento and beyond as president and CEO of Western Health Advantage and through my commitment to many non-profits and causes. Supporting the communities where we live and work has long been one of Western Health Advantage's core values. As a local company, almost all of our economic impact is felt right here in Northern California, from salaries to purchasing to charitable giving and volunteerism. In particular, WHA is committed to health and wellness, arts, civic leadership, corporate giving and volunteerism. We are a partner to the communities we serve.
I feel it's important to serve on the GSEC board to help guide our region as we compete with other states for economic opportunities. Through GSEC and in other ways, I want to get involved and make a difference. GSEC is a powerful partnership between government and business that focuses on improving the economic environment of our region so that all of our citizens benefit through increased jobs and investment. GSEC is a public-private partnership, with the majority of GSEC's funding coming from the private sector.
The Sacramento region is a great place for business because it's a great place to live and work. Downtown Sacramento is transforming rapidly – we have a growing arts scene with many galleries, museums and theaters; lots of great restaurants and a dynamic nightlife; cool places to live and a vibrant downtown that people want to work, live and play in. Beyond downtown we have communities throughout the metropolitan area with their own special neighborhoods. Quality of life is important because companies want to locate in a place where their employees want to live.
The Greater Sacramento metro area covers El Dorado, Placer, Sacramento, Sutter, Yolo and Yuba counties. GSEC coordinates a cooperative effort with all the municipalities in our region. We are also part of a "Mega Region" and work with the Bay Area Economic Council to compete as one region to keep and attract jobs in northern California. We have a highly-educated workforce that includes many millennials, world-class universities such as UC Davis and Sacramento State, a range of housing options, high-tech expertise, a growing science and tech sector, and much more to attract businesses here.
Being on the GSEC board gives me the opportunity to connect with business leaders who want to build on the Sacramento region's assets. GSEC knows the ins and outs of the local economy and can offer guidance on office space, partnerships and networking. GSEC helps businesses get plugged into the local community and identify the right people to engage with from the city. GSEC assists businesses by coordinating resources, providing invaluable information, helping with permits, hiring and anything else. Relocating companies can make connections and get insights through GSEC that allow them to scale up in Sacramento.
Attracting more business to Greater Sacramento is important to WHA. New businesses benefit our local economy and help build our community. When one organization increases their business in Sacramento or relocates to our region, other nearby businesses benefit too because this generates jobs and more business for everyone else in the community. And yes, that serves WHA too, as we and the brokers, health care providers and others who work with us have a chance to gain more clients. This makes the entire region a more successful business engine.
If you hear of companies that are starting up, considering expanding, and maybe moving to Sacramento, let them know about GSEC. There are many great reasons businesses choose the Sacramento region.
Garry Maisel is the President and CEO of Western Health Advantage. For more information about WHA, visit westernhealth.com.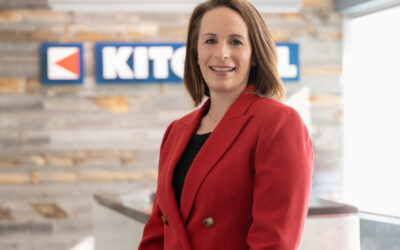 Wendy Cohen is President of Sacramento-based Kitchell CEM and a member of GSEC's Board of Directors. Learn more about why she values economic development, working with GSEC and living and working in the Greater Sacramento region.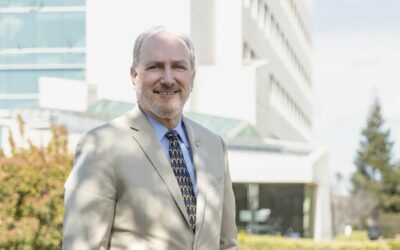 Michael Korpiel is the President – Sacramento Market at Dignity Health, President/CEO at Mercy San Juan Medical Center and a member of GSEC's Board of Directors. Learn more about why he values economic development, working with GSEC and living and working in the Greater Sacramento region.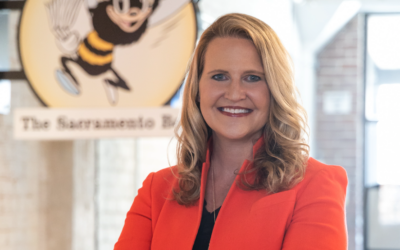 Colleen McCain Nelson is a Executive Editor / Regional Editor for California at The Sacramento Bee and GSEC Board of Director. Learn more about why she values economic development, working with GSEC and living and working in the Greater Sacramento region.