Greater Sacramento Gains National Notice for Best Place to Move
Contact:
Michelle Willard
Chief Public Affairs Officer
(916) 287-9072
mwillard@greatersacramento.com
01/26/2023
City Tops Forbes, U-Haul Lists in Recent Rankings with Record Breaking Job Growth
(Sacramento, CA)—The Sacramento region is quickly becoming the favorite city in the Golden State, according to recent accolades from national media and data from nationwide moving trends, and Greater Sacramento Economic Council (GSEC) is doing its part to fuel the momentum.
The GSEC business development team has seen record breaking deals and job growth. Currently, we have more than 100 companies evaluating moving or expanding in the Sacramento region. Led by the 2022 announcements of Solidigm's global R&D headquarters in Rancho Cordova and Orca Bio's manufacturing facility at Metro Air Park, GSEC is on track to meeting its three-year job attraction and retention goals in less than two years. The team currently manages a triple-digit pipeline of active projects, most of which are in high-tech sectors like semiconductors, bio/life sciences and food/agtech.
Our region boasts a low unemployment rate in the Sacramento–Roseville–Arden-Arcade MSA was 3.3 percent in December 2022, down from 3.7 percent in November 2022, and below the year-ago estimate of 4.3 percent.
"For years we've been touting Sacramento for its excellent location, educated and smart talent pool and fantastic quality of life," said GSEC President & CEO Barry Broome. "These recent national nods are proving that we really do live in the greatest region in California, and more people are discovering what a special place it is to be."
Earlier this month U-Haul released its U-Haul Growth Index for 2022, ranking Sacramento as no. 2 for most one-way truck transactions in the country – up several spots from 2021. Sacramento is the only California city that made the list of top 25 growth cities across the U.S.
Additionally, Forbes has listed Sacramento as the best place to live in California based on size, crime rates, cost of living, diversity and amenities. Forbes noted Sacramento's family-friendly culture, ample educational opportunities, low unemployment rate and access to recreation.
"Working with GSEC on the Competitiveness Council, I continue to see incredible growth, expansion and interest in the Sacramento market," said John Jackson, co-chair of the GSEC Competitiveness Council. "I credit our region's robust economic development efforts as well as the dynamic, innovative employers, educational assets and diverse professionals here with creating a place that attracts people from all over the U.S."
A large influx of residents moving to Sacramento from the San Francisco Bay Area combined with national appeal among companies looking to relocate is boosting Sacramento's reputation as an ideal city to live and work.
Greater Sacramento boasts a reasonable cost of living while simultaneously offering access to world-class sports, entertainment, arts and dining with Golden 1 Center, a buzzing food scene and a rich history supporting the arts.
As a regional player, GSEC partners with other organizations to foster opportunities for professionals and companies to consider Sacramento. In partnership with the Growth Factory, GSEC supplies resources to entrepreneurs, while the organization's Digital Upskill program trains young professionals for high-paying jobs in tech.
For more information on why the Greater Sacramento region is the place to be, visit the Greater Sacramento Economic Council.
About the Greater Sacramento Economic Council
The Greater Sacramento Economic Council is the catalyst for innovative growth strategies in the Capital Region of California. The organization spearheads community-led direction to retain, attract, grow and scale tradable sectors, develop advanced industries and create jobs and investment throughout a six-county region. Greater Sacramento represents a collaboration between local and state governments, market leaders, influencers and stakeholders, with the sole mission of driving inclusive economic growth. The Greater Sacramento region was founded on discovery, built on leadership and fueled by innovation.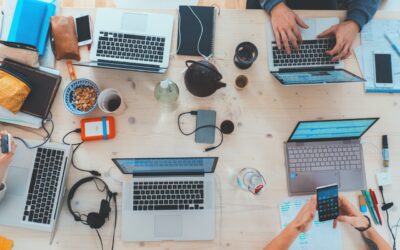 The Greater Sacramento Economic Council (GSEC) announced the organization will launch a robust entrepreneurship initiative during Global Entrepreneurship week within the organization to foster and expand the startup ecosystem within the Sacramento region. Over the past five years, 12.17B in growth capital was invested in the Sacramento region.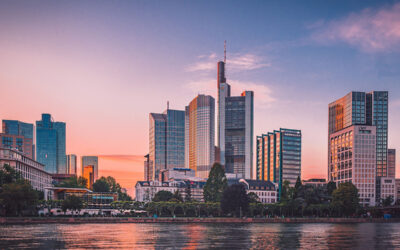 The Greater Sacramento Economic Council (GSEC) and the Sacramento International Airport are excited to announce the launch of Globalizing Greater Sacramento, its groundbreaking international foreign direct investment (FDI) strategy in collaboration with the Sacramento International Airport (SMF).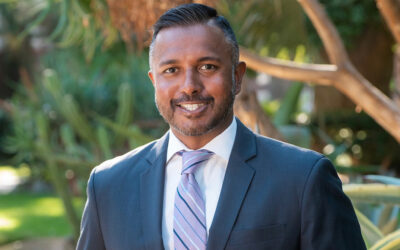 The California Mobility Center (CMC), a nonprofit public-private partnership aimed at bringing a zero-emission innovation hub to the Greater Sacramento area, today announced Orville Thomas has been named as Chief Executive Officer.