Greater Sacramento Executive Vice President to Lead New Mexico Economic Development Group
Contact:
Michelle Willard
Vice President of Marketing & Communications
(813) 951-2796
mwillard@greatersacramento.com
09/17/2020
Danielle Casey to be next President of Albuquerque Economic Development, Inc.
Sacramento, CA— The Greater Sacramento Economic Council's Executive Vice President, Danielle Casey announced on Thursday she will be leaving Greater Sacramento to be the next President of Albuquerque Economic Development, Inc. beginning October 26, 2020.
Casey has more than 20 years' experience in general management, economic development, municipal and regional nonprofit leadership, business development and marketing and communications. During her time at Greater Sacramento, she led the team to develop a best in class national site selection consultant outreach program, established memorandums of understanding with seven commercial real estate brokerage offices in Greater Sacramento, and streamlined and enhanced internal operations, business development and marketing strategies lending to GSEC's success in exceeding all organizational performance metrics.
"Danielle Casey is a tremendous leader and accomplished a great deal for our organization," Greater Sacramento Economic Council President & CEO Barry Broome said. "She will continue to exemplify a standard of excellence and help excel Albuquerque's economy and workforce with her economic development experience. I'm sincerely going to miss working with her and we wish Danielle the best on her next leadership opportunity."
Casey spent two years with the Greater Sacramento Economic Council and is ready for the next step in her career to be the leader of a regional economic development group.
"I am thrilled to be joining such an exceptional team of professionals under the leadership of an immensely committed Board of Directors," Ms. Casey said. "Being chosen to serve in this important role is a true honor. I look forward to officially arriving in October, and getting to work in Albuquerque. With the new realities brought about by COVID and an upcoming legislative session, there is no time to waste in capitalizing on our advantages. I am eager to roll up my sleeves and build on AED's history of success in advancing regional competitiveness and generating new employment opportunities for the community."
Earlier this summer, AED's executive search committee contracted with The PACE Group to launch its national search following President Gary Tonjes announcing his retirement after 25 years with AED. As part of the process, the group surveyed a variety of stakeholder groups including members, board members, staff, and public partners, which helped AED focus its search and evaluation efforts.
"Danielle exceeded our expectations. She has the credentials, experience and poise to be an effective leader for economic development in our community," said Eric Weinstein, Chairman of the AED Board of Directors. "Danielle has demonstrated success in all facets of economic development and business. We are thrilled to have someone of her ability leading AED, and we are confident she will bring innovation and strategic direction that will be a true asset in developing the greater Albuquerque economy."
Prior to joining AED, Ms. Casey served as the Executive Vice President for the Greater Sacramento Economic Council in California. She also previously led the economic development efforts for the City of Scottsdale and City of Maricopa in Arizona. Early in her career, she applied her bachelor's degree in anthropology to fundraising and management roles at the Heard Museum of Native Cultures and Art in Phoenix.
Ms. Casey has a master's degree in public management from Northern Arizona University, and earned her bachelor's degree from Arizona State University. She is a Certified Economic Developer (CEcD) and a Certified Economic Development Finance Professional (EDFP). In addition, she is involved in industry organizations such as the International Economic Development Council (serving on its Board of Directors), Land Economics Society, Site Selectors Guild, Industrial Asset Management Council and CoreNet Global.
About the Greater Sacramento Economic Council
The Greater Sacramento Economic Council is the catalyst for innovative growth strategies in the Capital Region of California. The organization spearheads community-led direction to attract, grow and scale new businesses, develop advanced industries and create jobs and investment throughout a six-county region. Greater Sacramento represents a collaboration between local and state governments, market leaders, influencers and stakeholders, with the sole mission of driving economic growth. The Sacramento Region was founded on discovery, built on leadership and fueled by innovation. Learn more at www.greatersacramento.com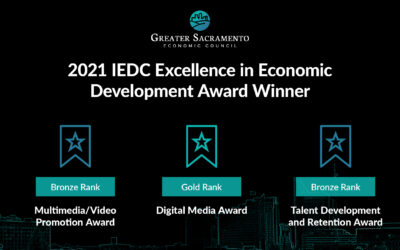 Greater Sacramento Economic Council (GSEC) was awarded one Gold Rank and two Bronze Ranks in the 2021 Excellence in Economic Development awards. GSEC won two awards related to its #NextOutWest campaign: a Gold Rank in the category of Digital Media for the multichannel marketing and PR campaign and a Bronze Rank in the category of Multimedia/Video Promotion for its campaign video. Finally, the organization was awarded a Bronze Rank in the category of Talent Development and Retention for its Digital Upskill Sacramento program. The honors were presented today at an awards ceremony during the IEDC Annual Conference.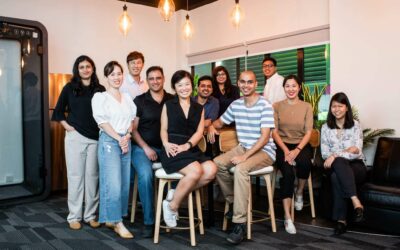 TurtleTree has officially opened its new R&D facility in California's state capital. Located in West Sacramento, this 24,000-square-foot building will house a world-class research hub showcasing the company's extensive array of innovations and cell-based technologies.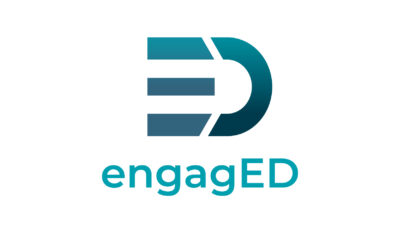 The Greater Sacramento Economic Council (GSEC) announced the leading economic development organization will launch a new community engagement and events program called engagED.