GSEC wins three Excellence in Economic Development Awards
Contact:
Michelle Willard
Chief Public Affairs Officer
(916) 287-9072
mwillard@greatersacramento.com
10/05/21
GSEC wins gold award for #NextOutWest Talent Attraction Campaign
Washington, DC – The Greater Sacramento Economic Council (GSEC) recently received Excellence in Economic Development Awards from the International Economic Development Council (IEDC).
GSEC won a Gold Rank for its successful #NextOutWest Campaign, a project in the category of Digital Media of the Excellence in Economic Development Awards. The honor was presented on October 5 at an awards ceremony during the IEDC Annual Conference.
The leading economic development organization in the state capital also won a Bronze Rank award in the project category of Multimedia/Video Promotion for its #NextOutWest Campaign video. In addition, it won a Bronze Rank award for its Digital Upskill program in the category of Talent Development and Retention from IEDC.
"We are honored to have received these awards from IEDC," Greater Sacramento Economic Council President & CEO Barry Broome said. "Our team is comprised of incredible leaders who are visionary, creative and world-class in their field of economic development. This recognition is for our staff who show up every day to make Greater Sacramento a leading community throughout the nation."
GSEC launched the talent attraction campaign targeting millennials working remotely for San Francisco Bay Area tech companies. They implemented an integrated digital marketing and PR strategy to promote the Greater Sacramento region as #NextOutWest to live, work and to encourage their audience to reimagine where they work and live – to #RethinkRemote. They launched the campaign with a two-minute video featuring testimonials from talent who live in Greater Sacramento but work remotely for companies in the Bay Area alongside a comprehensive microsite (WhatsNextOutWest.com) detailing the many benefits of living in the region.
"The winners of IEDC's Excellence in Economic Development awards represent the best of economic development and exemplify the leadership that our profession strives for every day," said 2021 IEDC Board Chair and Invest Buffalo Niagara, President, and CEO Tom Kucharski. "We're honored to recognize the more than 100 communities whose marketing submissions, projects, and partnerships have improved regional quality of life."
IEDC's Excellence in Economic Development Awards recognize the world's best economic development programs and partnerships, marketing materials, and the year's most influential leaders. 25 award categories honor organizations and individuals for their efforts in creating positive change in urban, suburban, and rural communities. Awards are judged by a diverse panel of economic and community developers, following a nomination process held earlier this year. IEDC received over 500 submissions from 4 countries.
IEDC is incredibly honored to recognize the outstanding organizations that received this year's Excellence Awards. This year, more than ever, has presented opportunities to innovate, impact, and progress the cities, neighborhoods, and communities around us. Each of this year's recipients represents the best of the economic development profession and exemplifies the ingenuity for fellow economic developers to aspire to in the years to come.
Learn more about the #NextOutWest campaign here: https://www.greatersacramento.com/gsec-nextoutwest-campaign-ends-resulting-in-outreach-to-millions/
Learn more about Digital Upskill Sacramento here: https://www.greatersacramento.com/talent/digital-upskill-program/ 
About the Greater Sacramento Economic Council
The Greater Sacramento Economic Council is the catalyst for innovative growth strategies in the Capital Region of California. The organization spearheads community-led direction to retain, attract, grow, and scale tradable sectors, develop advanced industries, and create jobs and investment throughout a six-county region. Greater Sacramento represents a collaboration between local and state governments, market leaders, influencers, and stakeholders, with the sole mission of driving inclusive economic growth. The Greater Sacramento region was founded on discovery, built on leadership, and fueled by innovation.
About the International Economic Development Council
The International Economic Development Council (IEDC) is a non-profit, non-partisan membership organization serving economic developers. With more than 5,000 members, IEDC is the largest organization of its kind. Economic developers promote economic well-being and quality of life for their communities by creating, retaining, and expanding jobs that facilitate growth, enhance wealth and provide a stable tax base. From public to private, rural to urban, and local to international, IEDC's members engage in the full range of economic development experiences. Given the breadth of economic development work, our members are employed in various settings, including local, state, provincial, and federal governments, public-private partnerships, chambers of commerce, universities, and a variety of other institutions. When we succeed, our members create high-quality jobs, develop vibrant communities, and improve the quality of life in their regions. Learn more at iedconline.org.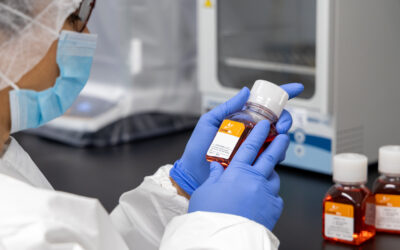 Gemini Bioproducts, LLC ("GeminiBio"), today announced the opening of a new, state-of-the-art cGMP manufacturing facility and warehouse in West Sacramento, California.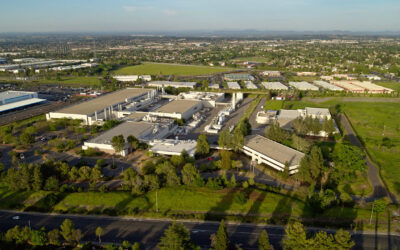 Bosch, the Fortune 500 German multinational engineering and tech company, has announced plans to acquire TSI Semiconductors in Roseville, CA near Sacramento. Bosch intends to invest more than $1.5 billion in the site and convert the facilities to state-of-the-art processes.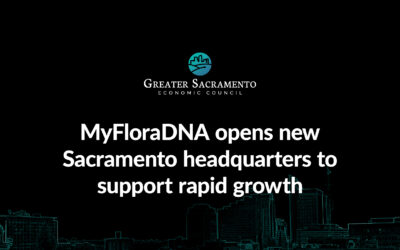 MyFloraDNA, a leading cannabis agriculture technology company, is opening its new headquarters in Sacramento in April.  The new headquarters located at 1451 River Park Drive will allow the company to keep pace with its rapid growth.