Greater Sacramento Economic Council Promotes Scott Powell to Executive Vice President
Contact:
Michelle Willard
Vice President of Marketing & Communications
(813) 951-2796
mwillard@greatersacramento.com
06/03/21
Powell leads GSEC with more than 15 years of economic development experience
Sacramento, CA—The Sacramento region's economic development group, the Greater Sacramento Economic Council (GSEC), announced Scott Powell will be the new Executive Vice President of the organization effective July 1. Powell, who serves as the current Senior Vice President, has been with the organization for two years and is responsible for overseeing Greater Sacramento's business development, research, strategy and marketing departments.
With more than 15 years of experience in municipal as well as regional economic development, Powell led the GSEC team during COVID-19 with the launch of a Digital Upskill program among other key and important regional initiatives.
"Scott is an instrumental team leader with more than 15 years of experience at various levels of leadership who's knowledgeable and passionate about the economic development industry," Greater Sacramento Economic Council President & CEO Barry Broome said. "Through his economic development expertise, he will continue to help the Sacramento region prosper in our community through inclusive growth. His skills have proven necessary during COVID-19 with the development of the Digital Upskill program and we are looking forward to his continued leadership and work on our economy."
Previously, Powell served as the Vice President of Economic Development for Envision Greater Fond du Lac in Wisconsin leading the business attraction, retention, expansion, entrepreneurship and workforce team for the organization. His experience and skillsets will be beneficial as Greater Sacramento looks to create inclusive economic development throughout the region creating growth, sustainability, equity and competitiveness.
"This is a well-deserved promotion. Scott brings a wealth of knowledge and experience and is an incredible leader for our team," Greater Sacramento Chief Performance Officer Brittany Jones said. "He shows his commitment to our community through his continued hard work and dedication. We are excited to have him support the success of our organization alongside our President & CEO."
Powell also led economic development efforts in Arizona where he served as program manager overseeing business attraction and private real estate development for the City of Tempe where projects he managed resulted in 5,000 high paying jobs and the absorption of over 850,000 square feet. He held additional municipal roles in Arizona with significant accomplishments in rural as well as urban redevelopment.
Prior to his time in Arizona, Mr. Powell was employed as a Capital City Fellow with the District of Columbia and served in the Deputy Mayor's Office of Planning and Economic Development. He and launched his economic development career with Battle Creek Unlimited in Michigan. He received his bachelor's in economics from Arizona State University, a master's in public administration from Western Michigan University and is a Certified Economic Development Finance Professional (EDFP).
About the Greater Sacramento Economic Council
The Greater Sacramento Economic Council is the catalyst for innovative growth strategies in the Capital Region of California. The organization spearheads community-led direction to retain, attract, grow and scale tradable sectors, develop advanced industries and create jobs and investment throughout a six-county region. Greater Sacramento represents a collaboration between local and state governments, market leaders, influencers and stakeholders, with the sole mission of driving inclusive economic growth. The Greater Sacramento region was founded on discovery, built on leadership and fueled by innovation.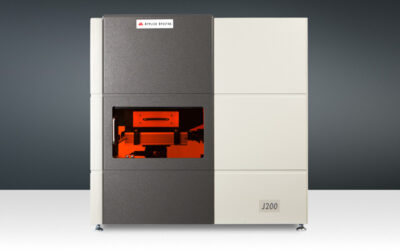 Applied Spectra won Phase I and Phase II-C awards of $200,000 and $1.1 million of Small Business Innovation Research (SBIR) grants to further use of its innovative laser ablation technology to serve U.S. intelligence and expand U.S. industrial manufacturing.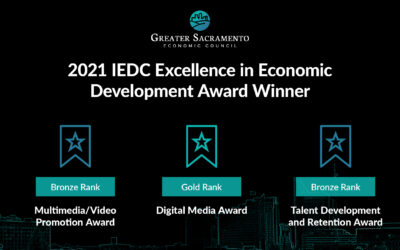 Greater Sacramento Economic Council (GSEC) was awarded one Gold Rank and two Bronze Ranks in the 2021 Excellence in Economic Development awards. GSEC won two awards related to its #NextOutWest campaign: a Gold Rank in the category of Digital Media for the multichannel marketing and PR campaign and a Bronze Rank in the category of Multimedia/Video Promotion for its campaign video. Finally, the organization was awarded a Bronze Rank in the category of Talent Development and Retention for its Digital Upskill Sacramento program. The honors were presented today at an awards ceremony during the IEDC Annual Conference.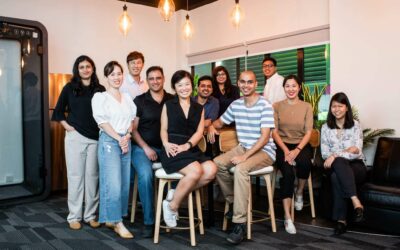 TurtleTree has officially opened its new R&D facility in California's state capital. Located in West Sacramento, this 24,000-square-foot building will house a world-class research hub showcasing the company's extensive array of innovations and cell-based technologies.