Greater Sacramento Economic Council Launches Entrepreneurship Initiative to Elevate the Region's Startup Ecosystem
11/17/2023
Sacramento Entrepreneurship Growth Alliance (SEGA) Now Powered by GSEC
SACRAMENTO, CA—
The Greater Sacramento Economic Council (GSEC) announced the organization will launch a robust entrepreneurship initiative during Global Entrepreneurship week within the organization to foster and expand the startup ecosystem within the Sacramento region. Over the past five years, 12.17B in growth capital was invested in the Sacramento region.
GSEC will partner with the Sacramento Entrepreneurship Growth Alliance (SEGA) and play a pivotal role in coordinating and connecting for all facets of the startup ecosystem in the Greater Sacramento region. Beginning in Fiscal Year 24/25, SEGA powered by GSEC will aim to bring the startup community closer than ever before, fostering innovation, collaboration, and growth.
"As a business leader who supports the entrepreneurial ecosystem in Greater Sacramento including the Carlsen Center for Innovation and Entrepreneurship at Sacramento State and a board member of the Greater Sacramento Economic Council, I firmly believe that supporting startup initiatives in the Sacramento region is not just about fostering innovation; it's about catalyzing job creation, driving economic growth, and securing a brighter future for our community," Dale Carlsen said.
"The SEGA initiative builds on the foundation laid by a dedicated group of stakeholders in the region, who have been instrumental in nurturing the startup ecosystem," Co-Chair and Executive Director of the Carlsen Center, Cameron Law said. "The newly enhanced SEGA will continue to meet quarterly, ensuring that its members maintain a singular purpose and work together to achieve shared regional goals.
The key goal of the entrepreneurship initiative is to increase connectivity to foster collaboration among accelerators, investors, startup support organizations, and the educational sector, promoting a more interconnected and thriving Greater Sacramento startup ecosystem.
"GSEC, alongside its partners, is committed to making the Greater Sacramento region a vibrant hub of innovation and entrepreneurship across all industries," Greater Sacramento Economic Council President & CEO Barry Broome said. "With SEGA powered by GSEC, the future is promising for startups in the region, and together, we are on a path to drive unprecedented growth and success. I'm looking forward to expanding our startup ecosystem throughout the region."
The entrepreneurship community through SEGA will develop a new entrepreneurial vertical within the GSEC organization, which we will launch together with our next strategic plan. G
The initiative will continue to improve access to funding for startups by highlighting investors during events and meetings, inviting SEGA members to participate in investor introduction calls, and facilitating pitch opportunities between startups and investors.
"As the EY Entrepreneur of the Year 2023 Award Winner, continuing to support a startup ecosystem is critical as we look to expand job creation in the Sacramento region," Co-Founder of Clutch Rachel Zillner said. "The entrepreneurial spirit is alive, and this initiative shines a light on the work of startups and helping them find better access to venture capital funding. I'm looking forward to really growing this initiative with GSEC."
For media inquiries, please contact: 
Michelle Willard
Greater Sacramento Economic Council
Mwillard@greatersacramento.com
(916) 287-9072 mwillard@greatersacramento.com
About the Greater Sacramento Economic Council
The Greater Sacramento Economic Council is the catalyst for innovative growth strategies in the Capital Region of California. The organization spearheads community-led direction to retain, attract, grow and scale tradable sectors, develop advanced industries and create jobs and investment throughout a six-county region. Greater Sacramento represents a collaboration between local and state governments, market leaders, influencers and stakeholders, with the sole mission of driving inclusive economic growth. The Greater Sacramento region was founded on discovery, built on leadership and fueled by innovation.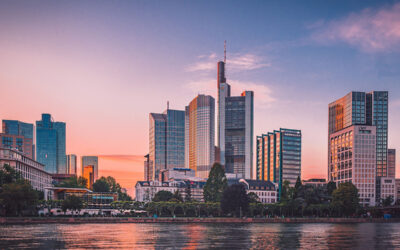 The Greater Sacramento Economic Council (GSEC) and the Sacramento International Airport are excited to announce the launch of Globalizing Greater Sacramento, its groundbreaking international foreign direct investment (FDI) strategy in collaboration with the Sacramento International Airport (SMF).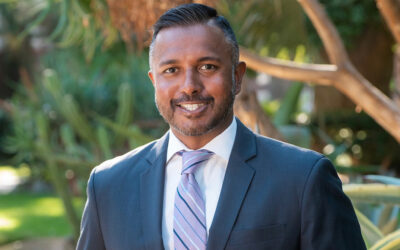 The California Mobility Center (CMC), a nonprofit public-private partnership aimed at bringing a zero-emission innovation hub to the Greater Sacramento area, today announced Orville Thomas has been named as Chief Executive Officer.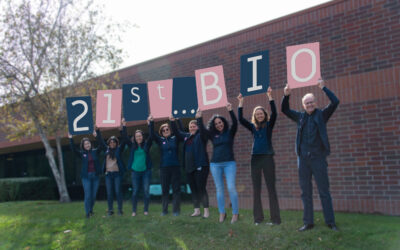 Well-funded Danish startup 21st.BIO has opened a 12,000-square-foot R&D facility in Davis, which will be the first U.S. location for the biotech company.