Greater Sacramento Economic Council Launches Community Engagement Program Called engagED
09/14/2021
New engagED program will offer community participation and thought leadership in regional economic development
Sacramento, CA—The Greater Sacramento Economic Council (GSEC) announced the leading economic development organization will launch a new community engagement and events program called engagED.
GSEC's engagED program provides opportunities for constituents of the six-county Greater Sacramento region to develop a deeper understanding of local economic development efforts and how to become involved in the priorities.
Members of the community will be able to engage in public trainings, forums and webinars to learn about exciting work currently underway in the community to drive regional growth, sustainability, equity and competitiveness as it relates to economic development.
"We are excited to launch this new community initiative, which will engage more people into our role as the leading regional economic development organization," GSEC President & CEO Barry Broome said. "These initiatives are key community engagement tools to help with thought leadership around job growth, workforce training, inclusion and competitiveness among other economic development priorities."
The program will be broken up into three categories: engagED conversations, engagED forum and engagED voices. The engagED conversations will be a virtual introduction to economic development basics. Each program focuses on one of the six regional counties, featuring county-specific data and an overview of the importance of regional economic development with examples of current initiatives.
The engagED forum will be a biannual update on key economic development initiatives in the region where attendees will gain insight into how national decision makers perceive the Greater Sacramento market and how those perceptions influence investment in the region. These forums will provide the opportunity to ask questions of speakers, as well as network.
The engagED voices program is an ongoing webinar series on a variety of topics relating to regional economic development and Greater Sacramento's core industries. Community members will hear directly from business leaders on innovation and opportunities within the region and be able to ask questions in real time.
"The engagED program is an exciting new platform that reinvigorates our core community initiatives throughout the region," GSEC Community Engagement & Events Manager Olivia Cano said. "We're thrilled to be launching this program and look forward to working with our community members in new innovative ways. This will help excite our constituents about the work we provide on behalf of the region."
For more information, please visit: https://www.greatersacramento.com/the-council/events/engaged/
About the Greater Sacramento Economic Council
The Greater Sacramento Economic Council is the catalyst for innovative growth strategies in the Capital Region of California. The organization spearheads community-led direction to retain, attract, grow and scale tradable sectors, develop advanced industries and create jobs and investment throughout a six-county region. Greater Sacramento represents a collaboration between local and state governments, market leaders, influencers and stakeholders, with the sole mission of driving inclusive economic growth. The Greater Sacramento region was founded on discovery, built on leadership and fueled by innovation.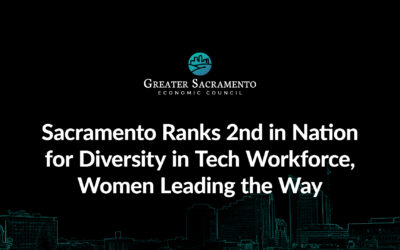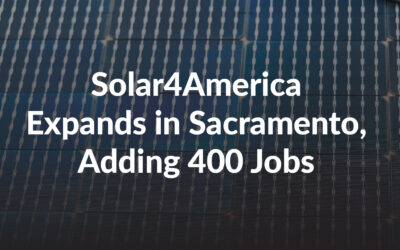 Sacramento-based solar module manufacturer Solar4America has announced intentions to expand its presence in the Sacramento region, with plans to add 56,000 additional square feet of space and 400 more jobs for the company in Sacramento by the end of 2024.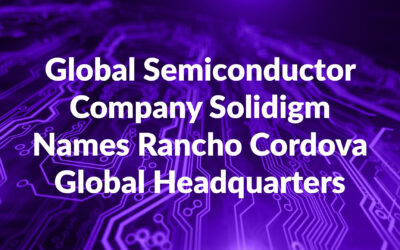 Solidigm, a U.S.-based leading global provider of innovative NAND flash memory solutions, has named the City of Rancho Cordova in Greater Sacramento the company's new global headquarters.