Greater Sacramento Delegation to Germany Takes Steps to Establish Region as Leading Automotive Innovation Hub
September 20, 2018
The group will spend a week in Germany meeting with automotive industry decision-makers
Sacramento, California [Sept. 19, 2018]: – A delegation of Greater Sacramento leaders will travel to Germany Sept. 25–28 to evaluate programs run by leading German mobility engineering consultancy PEM Aachen GmbH, to gauge interest in a regional partnership for a center of excellence in automotive technology. The group will also build relationships with automotive industry leaders as part of ongoing efforts to develop a future mobility cluster and expand foreign direct investment in the six-county region.
Hon. Phil Serna, member of the California Air Resources Board and Sacramento County Board of Supervisors, along with Hon. Eric Guerra, District 6 Councilmember for City of Sacramento, are collaborating with the Greater Sacramento Economic Council (GSEC) for this fact-finding trip and will be joined by:
• Barry Broome, CEO, Greater Sacramento Economic Council,
• Neal Best, Senior VP of Business Development, Greater Sacramento Economic Council,
• Jaime Lemus of the Sacramento Metropolitan Air Quality Management District and Sacramento Transportation Authority,
• Yvonne Harris, Associate Vice President for Research, Innovation and Economic Development for Sacramento State, and
• Michael Jasso, Assistant City Manager for the City of Sacramento.
PEM is a global leader in developing automotive prototypes to full industry maturity via a network of engineers and technical staff, and modern, short-run production and test facilities. PEM provides critical support to industry giants and new automotive players, including Highlands Power, a startup that recently located to Sacramento.
"German companies are eager to learn more about how to enter and prosper in the California market cost-effectively," says Supervisor Serna. "They already see us as a leader in the automotive and clean technology space, positioning our region to be a future automotive innovation hub."
The delegation will tour the automotive innovation facilities at RWTH Aachen University, where PEM is a leading model for translating university expertise into industry research, development and manufacturing. The group will also meet with interested investors and successful spinout companies.
The Sacramento region, as part of the Northern California Megaregion, offers an affordable, talent-rich entry point to the most innovative market in the world. Higher education institutions, public jurisdictions, and industry leaders are investing in the Sacramento region, which has a timely opportunity to establish itself as a leader in future mobility worldwide.
PEM CEO Christoph Deutskens says he sees all of the right ingredients in the Greater Sacramento market to build a successful automotive hub. "Currently, teams located in Silicon Valley travel all the way to Germany to utilize PEM's services" he says, adding "they would be thrilled to have access to a similar set of capabilities closer to home."
Bringing the PEM model to the Sacramento region would have a strong impact on the economy. The automotive industry is projected to grow, with average annual earnings per job reaching $74,000. Leveraging this growth with targeted workforce development programs to provide pathways for disadvantaged youth and underserved populations will drive a more robust and inclusive regional economy.
Sacramento State has the unique ability regionally to translate engineering school expertise into an automotive industry competency, and would play a key role in an automotive center of excellence.
"Sacramento State is deeply committed to the success of the Sacramento regional economy," says Yvonne Harris. "I look forward to meeting with automotive industry leaders to explore opportunities to collaborate that will leverage the excellence of our programs and create new workforce pathways and jobs in our community."
The trip itinerary concludes with a day at the trade show IAA Commercial Vehicles 2018, which brings thousands of exhibitors and a quarter million visitors from across the industry value chain.
"Our clear goal is to attract cutting-edge companies to Sacramento. We are meeting them directly where they are successfully doing business," says Councilman Eric Guerra. "Decision-makers from the automotive industry, including established corporations, relevant startups and venture capital firms are gathering in one place and looking to make new connections; I want that connection to be Sacramento."
About the Greater Sacramento Economic Council
The Greater Sacramento Economic Council is the catalyst for innovative growth strategies in the Capital Region of California. The organization spearheads community-led direction to attract, grow and scale new businesses, develop advanced industries and create jobs and investment throughout a six-county region. Greater Sacramento represents a collaboration between local and state governments, market leaders, influencers, and stakeholders, with the sole mission of driving economic growth. The Sacramento Region was founded on discovery, built on leadership, and fueled by innovation.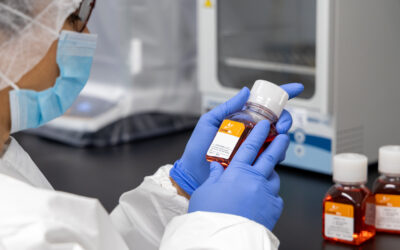 Gemini Bioproducts, LLC ("GeminiBio"), today announced the opening of a new, state-of-the-art cGMP manufacturing facility and warehouse in West Sacramento, California.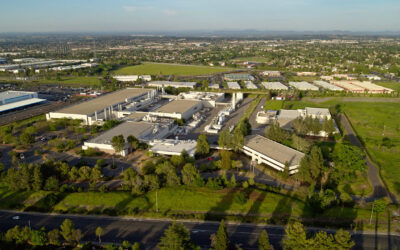 Bosch, the Fortune 500 German multinational engineering and tech company, has announced plans to acquire TSI Semiconductors in Roseville, CA near Sacramento. Bosch intends to invest more than $1.5 billion in the site and convert the facilities to state-of-the-art processes.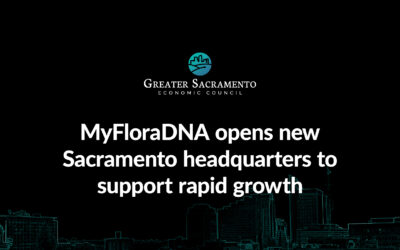 MyFloraDNA, a leading cannabis agriculture technology company, is opening its new headquarters in Sacramento in April.  The new headquarters located at 1451 River Park Drive will allow the company to keep pace with its rapid growth.