Greater Sacramento Announces Bid for Amazon HQ2
October 19, 2017

38 CEOs and 19 communities submit regional bid offering 12 sites capable of more than 50 million square feet of office space ready for development
Sacramento, CA — The Greater Sacramento Economic Council, a public/private partnership economic development organization, comprised of 38 CEOs and 19 communities in the Greater Sacramento region, announced their bid for Amazon's second headquartered location.
Since September 7th, the day Amazon announced its search for a second North American headquarters, Greater Sacramento (GSEC) worked on a competitive and comprehensive proposal with regional partners. The proposal focuses on innovative talent in the region and cultivates a forward-thinking, cutting-edge technology ecosystem to support Amazon.
The Sacramento region submitted 12 total sites with the potential to construct 50 million square feet of office space, which will be immediately ready for development. This offering is extremely unique in California.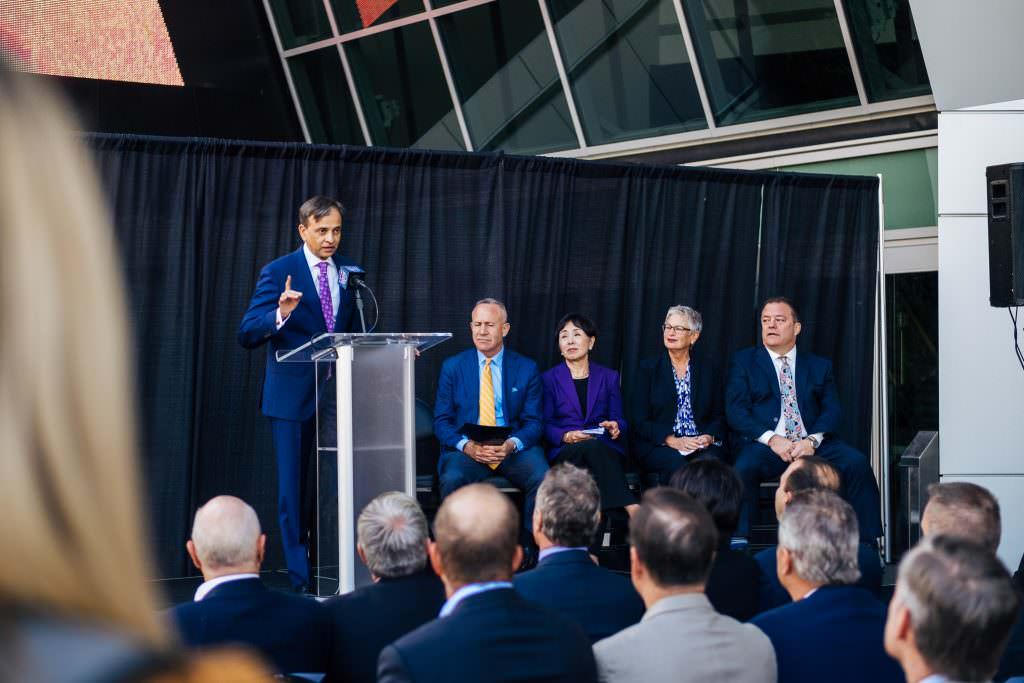 "Amazon is the first company of the digital age — from becoming the largest seller of books without a bookstore to rethinking commerce as we know it," said Sacramento Kings owner and chairman Vivek Ranadivé. "I believe that what we have in Sacramento is truly unique, a goldilocks city — not too big, not too small but just right in so many ways. The city's highly-educated and skilled workforce, strategic location, passionate residents, top-rated airport, steady economic growth and so much more, make it primed for Amazon. As incredible as our histories have been, our best days are ahead."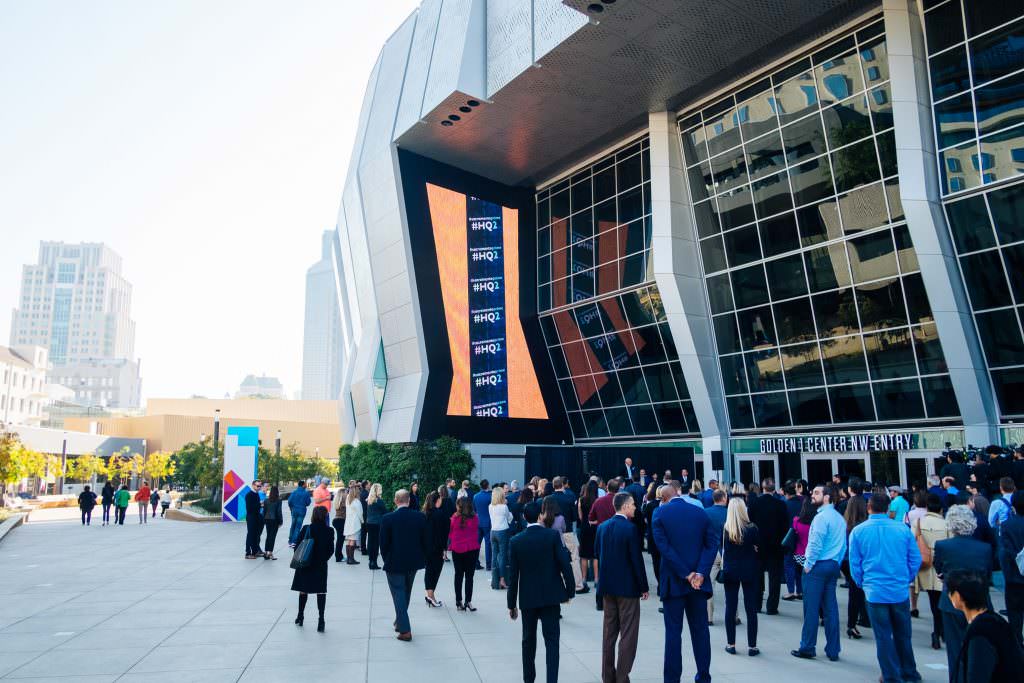 Additionally, the proposal focuses on our access to world-class tech talent, which is unrivaled, especially with our local universities and close proximity to the Bay Area. Northern California is the most innovative megaregion in the nation. There is no other region in the world that has access to the most innovative tech ecosystem with strong universities and engineering talent. The Sacramento region scores the highest nationally among all applicants for the combination of talent, technology, access to San Francisco and access to Seattle, and key affordable indicators.
"Jeff Bezos has made a career at being a disruptive visionary, results-driven leader who's found opportunities other people could not see. Amazon has an unlimited amount of choices among communities, we hope Jeff will tap those same instincts and see the unique, innovative qualities of the Sacramento community," Greater Sacramento Economic Council CEO Barry Broome said. "We are the only community that offers Amazon an affordable, efficient entry point into the most innovative megaregion in the world – the Northern California megaregion.  Amazon will have access to the greatest source of capital, technology and disruptive talent. If Amazon gives us an audience, we will show them their future. Their future is in the State Capital of California."
The Sacramento region is the best positioned market for Amazon's logistical needs due to its 15 daily, nonstop flights to Seattle and within driving distance to the Bay Area. In addition, the Sacramento International Airport was recently rated number one in traveler satisfaction among medium airports in North America by J.D. Power. As of 2017, Sacramento International Airport ranks #1 in traveler satisfaction among medium airports in North America. This is not the first time the State Capital of California has worked with Amazon.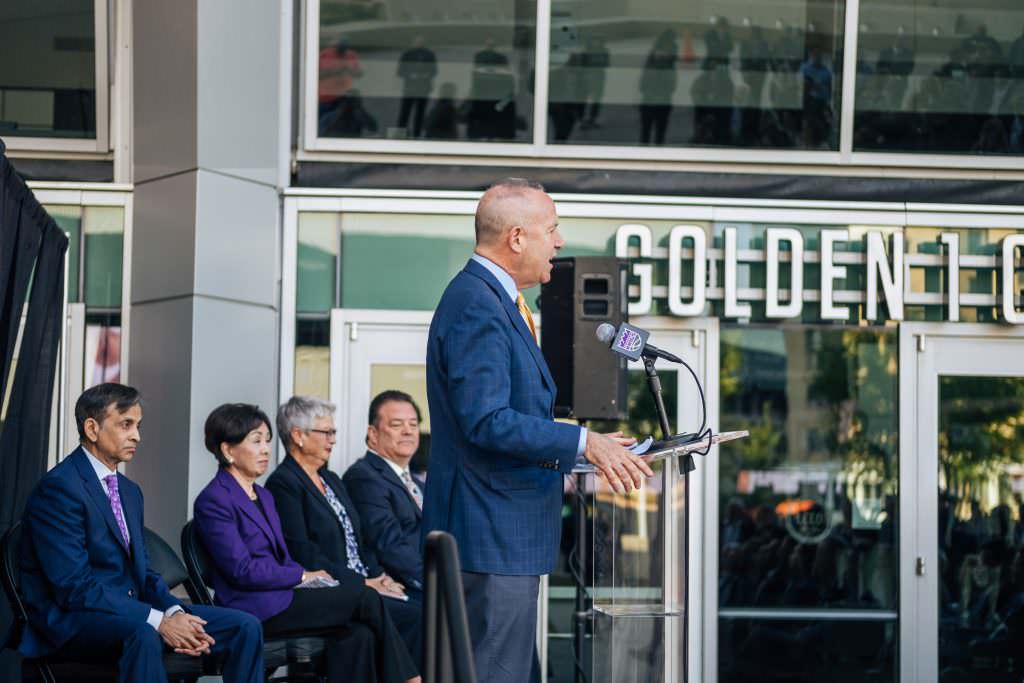 "Sacramento has long been a strategic partner and pivotal place for Amazon in its business development and growth in California and across the country," Sacramento Mayor Darrell Steinberg said. "We hold a similar, indomitable ethos that disruption is necessary to innovate, progress, and achieve excellence – a kinship tenet that helped forge a trusted partnership and win-win deal in 2011 during a fierce statewide sales tax fight that culminated in my Capitol office. Our hard work and mutual values earned one another's respect, a bond deepened over the years by the momentous growth we've experienced together. No one knows better than Amazon what we can accomplish together. I have no doubts Sacramento's indomitable spirit and unbridled embrace of the future are what will bring them back here for a game changing HQ2."
The Greater Sacramento region offers the highest quality of life for their employees whether it's living in a downtown urban environment or owning an affordable home in the surrounding areas. We have access to world-class recreational opportunities such as Lake Tahoe, Napa/Sonoma/El Dorado wine country, the American River among others. Our region offers 250+ sunny days where employees can enjoy all types of recreational activities.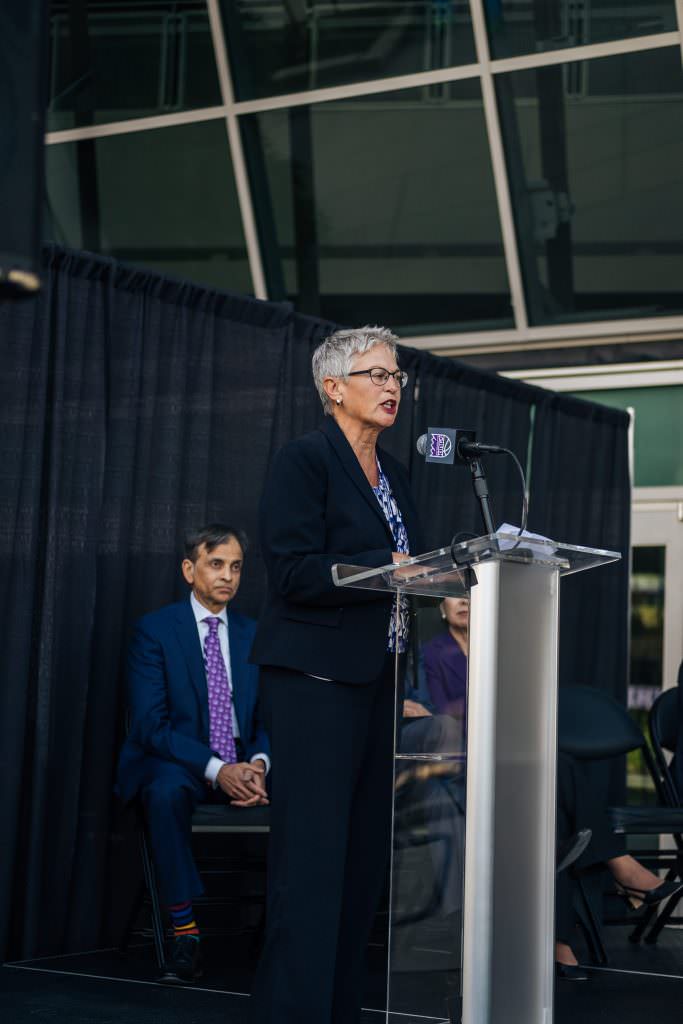 "We are confident the Sacramento region offers unique talent and dynamism for Amazon and its employees. In adjacent Placer County, 20 miles from downtown Sacramento, we offer tech talent from large companies such as Oracle and Hewlett Packard," Roseville Mayor Susan Rohan said. "Amazon will need a vibrant location for its employees to live, and Placer County consistently receives the highest marks on statewide and nationwide rankings for its quality of life.  Our cities, including Roseville, provide top-tier K-12 and higher education, culture, a broad selection of affordable housing, state-of-the-art health care, big-city shopping, dining and recreation, including Lake Tahoe for summer and winter fun."
The Sacramento region is primed for Amazon HQ2's future. The future is here.
About the Greater Sacramento Economic Council
The Greater Sacramento Economic Council is the catalyst for innovative growth strategies in the Capital Region of California. The organization spearheads community-led direction to attract, grow and scale new businesses, develop advanced industries and create jobs and investment throughout a six-county region. Greater Sacramento represents a collaboration between local and state governments, market leaders, influencers, and stakeholders, with the sole mission of driving economic growth. The Sacramento Region was founded on discovery, built on leadership and fueled by innovation.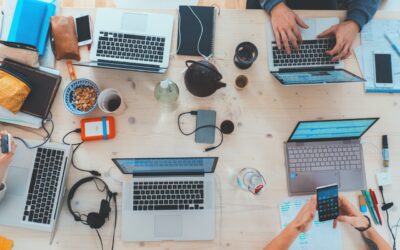 The Greater Sacramento Economic Council (GSEC) announced the organization will launch a robust entrepreneurship initiative during Global Entrepreneurship week within the organization to foster and expand the startup ecosystem within the Sacramento region. Over the past five years, 12.17B in growth capital was invested in the Sacramento region.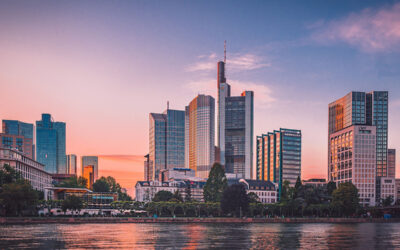 The Greater Sacramento Economic Council (GSEC) and the Sacramento International Airport are excited to announce the launch of Globalizing Greater Sacramento, its groundbreaking international foreign direct investment (FDI) strategy in collaboration with the Sacramento International Airport (SMF).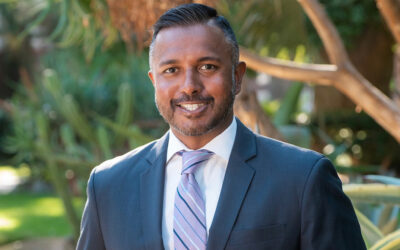 The California Mobility Center (CMC), a nonprofit public-private partnership aimed at bringing a zero-emission innovation hub to the Greater Sacramento area, today announced Orville Thomas has been named as Chief Executive Officer.