BUSINESS, FEATURED, INNOVATION
Free Form Factory's Water Sport Innovations in Greater Sacramento: A Discussion with CEO Jordan Darling
June 12, 2017
Convincing you that California is the place to be wouldn't be hard. However, convincing an established company to pick and move across the country to the greater Sacramento region might be a bit harder.
However, if you ask Jordan Darling of Free Form Factory, he'd tell you that moving is a no-brainer. You see, Jordan recently moved his personal watercraft company from upstate New York to Sacramento and his business has already seen the benefits.
According to Jordan, moving to Sacramento, an area that's close to some of the country's top universities, Lake Tahoe, the beach, and San Francisco, has been one of his best business decisions to date.
And the best part? Jordan found that the price per square foot of commercial space in the greater Sacramento region is not only competitive but might actually be a downright steal. Who would've thought?
Let's take a closer look at Free Form Factory, their brand new electric jet ski the Gratis X1, and how the greater Sacramento area has taken Jordan's business to the next level.
Free Form Factory Born Out of Necessity (and Pain)
Like many successful companies, the genesis story of Free Form Factory comes out of personal struggle. As Jordan tells us, he grew up with an interest in action sports and spent a lot of time riding dirt bikes on the racetrack and jet skis on the water.
However, until one fateful day, Jordan was much more interested in dirt bikes over jet skis. Jordan says that, "I really didn't start putting a lot of time into jet skiing until I got injured in a motocross race. I messed up my back and my neck, so I ended up spending more time on the water because it was a safer alternative and was also more fun."
This is the first tipping point in Jordan's quest to start Free Form Factory. Taking what he knew from motocross, he started practicing high-caliber tricks on his jet ski. However, Jordan ran into immediate problems.
"Trying to learn new tricks of that caliber, you're not going to land every trick," Jordan says. "People on the west coast are spoiled with big ocean waves, but for us, we were practicing tricks on Lake Ontario with smaller waves. Of course, because of our skill level and the places we were using our jet skis, we weren't landing many of our tricks."
Still, Jordan persevered and continued to increase his passion for watersports.
"At one point," Jordan says, "I was able to afford my so called dream jet ski. I bought it and the very next day was supposed to be a big wave day on the lake. I was super excited and actually ended up landing my first few tricks. But of course, as soon as I asked my brother to film me, I bailed on a backflip, didn't make it, kicked the ski away from me, and ended up wrecking the jet ski.
"Unfortunately my jet ski wouldn't run. We towed it back to shore and realized most of the damage was due to the fiberglass. Most traditional jet skis are made out of fiberglass and they don't take beatings and impacts very well."
This angered Jordan to no end. He'd just spent thousands on a new jet ski and here he was with a broken machine. "I was extremely frustrated because the jet ski I just spent all this money on couldn't take the beating I needed to progress as a rider. I wanted to get better but the fiberglass jet ski wouldn't let me."
However, serendipity struck. Jordan was a sophomore at Rochester Institute of Technology (RIT) at the time and one of his instructors gave him an interesting assignment. Jordan tells us that:
"I was given an assignment in a plastic engineering's class where I had to come up with a plastics product that isn't traditionally made out of plastics. It hit me that I should design a plastic jet ski hull that can take the beating required to become a better rider."
Invigorated by the idea, Jordan looked into manufacturing and the ability to thermoform plastic. He did his research and realized that he could actually make a plastic hull for a jet ski that would be both lighter weight as well as more durable than anything on the market currently.
"I gathered early investors to prove this concept out. At the end of my sophomore year in college, we did some materials testing and realized that we could create a very durable personal watercraft. From there, we prototyped the plastic hull for our jet ski and launched the world's first fully plastic stand up watercraft hull in 2015."
Moving Free Form Factory to the Sacramento Region
During this time, Jordan began to question whether or not he should continue to grow his new business concept in upstate New York or look elsewhere. While he loved his east coast roots, he realized that there were a ton of problems when it came to starting a company with new and unknown technology.
"Coming from the east coast," Jordan says, "the upstate New York area is actually suffocating innovation. It was very stagnant and a lot of people have their blinders up and if they don't understand the technology then they're not interested."
And when the east coast becomes stifling? The natural tendency is to look west.
As Jordan tells us, "I'd always dreamed about living in California. My entire team of professional riders lived in California. Half of my investors were located in Northern California. Everyone we were partnered with wanted us to move to California, but we thought it would be too expensive."
The desire for a cheaper alternative caused Jordan and Free Form Factory to look at other locations throughout the U.S. Jordan says that:
"We actually explored Austin first to see if that region would work for us. We partnered with the economic council in Austin and they started putting some deals together for us, but the process was dragging on for months. My lease was ending shortly in New York and I didn't want to renew; we had to move fast."
Lucky for Jordan and Free Form Factory, an existing partner told them about another possible option: Sacramento. I'll let Jordan take it from here:
"We got connected to the folks at the Sacramento Economic Council through partner VC firm. After speaking with Greater Sacramento, we realized that the price per square foot for commercial real estate in Sacramento was actually cheaper than in Austin. More importantly, it's California. Location is key for us. Having Lake Tahoe two hours away, having San Francisco two hours away, and having the ocean two hours away is unbeatable.
"Not to mention, Sacramento has access to some of the best Universities in the country. I love hiring college grads. I'm all about hiring new fresh talent and training them to be the best employees possible. Having a business location next to Universities was key for us and Sacramento made a lot of sense."
Ultimately, Jordan goes on to tell us that:
"Looking at all of this and the general quality of life in Sacramento and in California, it was a no-brainer."
Seems like it would be a no-brainer for any business looking to move.
The Future of Free Form Factory
Once Free Form Factory moved to California, Jordan realized that the aftermarket jet ski space was too small. He knew that his plastic hull and manufacturing technology was much bigger. Now happily in Sacramento, Jordan wanted to take his company to the next level.
"I wasn't interested in selling directly to consumers," Jordan says. "I wanted to take my technology and find new applications for it beyond the aftermarket sector. I got connected to various people who connected me to zero motorcycles, and I realized that we could actually make an electric jet ski.
"I purchased a drivetrain from them and I worked with my team to develop a way to drop the drivetrain into our hulls, created a new product, and tested it out myself. The first drive was great. We tweaked it for a couple weeks and then released a promotional video displaying our brand new electric jet ski product with a plastic hull."
This is how the Gratis X1 was born. Gratis X1 is the first – and only – fully operational electric jet ski. And the best part? Jordan owns the patent to his materials process, giving his company a competitive edge over even the biggest players in the industry.
Jordan tells us that, "We're now fully focused on being an original equipment manufacturer (OEM). Our competitors now are Yamaha, Kawasaki, and SeaDoo. We compete with them using our proprietary technology that allows us to create the only plastic hull on the market. The Gratis X1 is possible because it's light enough to carry the heavier electric drive train."
Jordan goes on to say that, "Our product allows you to progress regardless of your skill level. The hull will take a beating no matter what you do with it. Aside from that, the hull helps absorb a lot of the weight from the electric drivetrain and is actually more buoyant than a traditional fiberglass watercraft. If one of our competitors was to do this, they'd have a watercraft that's too heavy."
The result is an electric jet ski that promotes stability and ease of riding, not to mention a hull that can literally take a beating from sledgehammers.
"With our patents," Jordan says, "we're the only ones who can create an electric watercraft with a plastic hull. With our manufacturing technology, we can scale incredibly fast and for a fraction of the price of a traditional jet ski. We know that Sacramento is the right place to help us scale and innovate."
Conclusion
Ultimately, Jordan knows that he owes a lot of thanks to the Sacramento Economic Council and the greater Sacramento area. A lot of the company's growth is a direct result of Jordan's move to Sacramento.
Jordan and Free Form Factory are fueling their growth with their first Series-A investment round. The round is slated to open in May 2017 and money will be used for expansion. If you'd like to get in contact with Jordan directly, feel free to reach out to him at: jordan@ridefreeform.com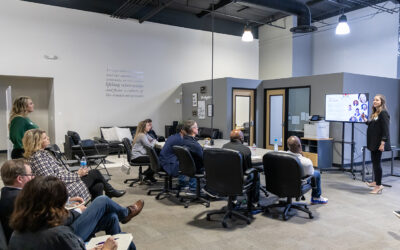 Extend your runway in Greater Sacramento with up to 30% in startup cost savings while maintaining connection to Bay Area investors just 90 miles away.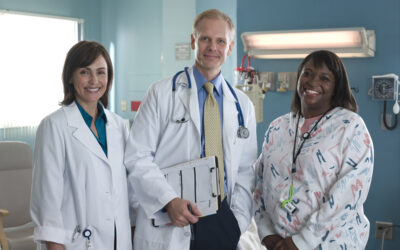 Healthcare workers are heroes. During the pandemic, safety net clinics offered telehealth services to reach the community. Doctors, nurses, and pharmacy staff vaccinated residents against COVID-19 by the millions. We saw great efforts from our healthcare system during a hard time.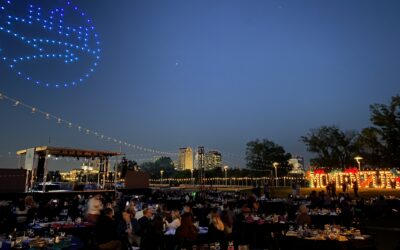 Learn more about the 2022 Greater Sacramento Annual Celebration and our award winners.