Fortune 500 Company Makes Greater Sacramento Home
March 4, 2019
It's all right here in the Greater Sacramento region
Greater Sacramento, CA – It is all right here in the Greater Sacramento region.  In the past month, IBM announced an expansion into Aggie Square – A UC Davis led innovation center focused on life sciences, food systems, mobility, and civic technology.  Centene celebrated a cornerstone dedication of its new facility and touted that the project will bring up to 2,500 net new jobs to the region. And Sacramento was named one of the best places to find a new job by Forbes magazine.
"This is what an innovation ecosystem looks like. IBM, a Fortune 500 company, is bringing a select group of specialized staff to work alongside the UC Davis Office of Scholarship and Public Engagement and Aggie Square staff," stated UC Davis Chancellor Gary May during a recent press conference.  "The announcement shows that Aggie Square is attracting attention and business."
The announcement further augments IBM's longstanding relationship in California.  Kim Hewitt, IBM, Client Director said that "we hope to be a longtime partner with Aggie Square."
As Aggie Square gains a new tenant, Mayor Darrell Steinberg sees this as a sign of a changing landscape.  "This is another sign and signal of an ever-changing, more dynamic Sacramento," said Steinberg. "We are going to create tens of thousands of high-wage, private sector jobs. We are going to step up to create nationally renowned workforce training programs so that the young people from our neighborhoods are first in line for these jobs," Mayor Steinberg extolled.
From one Fortune 500 company to another, Centene has officially broken ground in the Greater Sacramento region, landing in South Natomas.  Known as Centene West, the company brings with it 2500 new jobs which will make them one of the region's largest employers with over 5000 employees in the Greater Sacramento area.
"With the Centene deal, we saw what was possible," said Barry Broome, Greater Sacramento Economic Council CEO and President.  We saw a city decide that creating an incentive package that would ultimately build a new economic engine in the region was important and they put their money where their mouth is."
With over $13M in incentive dollars, the City of Sacramento can see anywhere from $516,000 up to $1.6M in tax revenue generated from Centene's presence. "What this means, not just to the City of Sacramento, but to the Greater Sacramento region is if we think strategically about economic development and if the plan is executed properly, the region can grow and diversify while maintaining its commitment to the climate and the people," Broome said.
With the dedication of the Centene cornerstone, Mayor Steinberg sees this as being a landmark time for Sacramento and the state.  "[Today] shows that we can compete for top-flight industries, we can compete for more high wage jobs, we can win in Sacramento," Steinberg said emphatically at Centene's press conference last week.
As the Greater Sacramento region continues to position itself for the future, it also continues to outshine its competitors.
How does the region shine:
In 2016, SmartAsset.com ranked the City of Sacramento #1 for diversity in STEM.
Local universities such as the University of California, Davis and Sacramento State, among others, provide top-tier engineering talent.
UC Davis ranks top 10 in the nation among public universities.
Within the Northern California megaregion, the Greater Sacramento region draws talent from world-class Bay Area universities like Stanford and UC Berkeley.
Venture funding lives in California; in 2018 venture funding in California hit $41B.
While the Greater Sacramento region is ecstatic about Centene, IBM, a new ranking as well as great statistics, the region is not resting on its laurels.  The region stands ready and is open for business.
For more information, visit greatersacramento.com.
About the Greater Sacramento Economic Council
The Greater Sacramento Economic Council is the catalyst for innovative growth strategies in the Capital Region of California. The organization spearheads community-led direction to retain, attract, grow and scale new businesses, develop advanced industries and create jobs and investment throughout a six-county region. Greater Sacramento represents a collaboration between local and state governments, market leaders, influencers and stakeholders, with the sole mission of driving economic growth. The Sacramento Region was founded on discovery, built on leadership and fueled by innovation. 
About Aggie Square
Aggie Square is an innovation center with the intellectual firepower to spur economic growth in Sacramento and help create jobs at a variety of education levels. The combined innovation engines of UC Davis and the City of Sacramento will encourage collaborations across disciplines—in life sciences, food systems, mobility, government, civic technology, arts and communications.
About Centene Corporation
Centene Corporation, a Fortune 100 company, is a diversified, multi-national healthcare enterprise that provides a portfolio of services to government sponsored and commercial healthcare programs, focusing on under-insured and uninsured individuals. Many receive benefits provided under Medicaid, including the State Children's Health Insurance Program (CHIP), as well as Aged, Blind or Disabled (ABD), Foster Care and Long-Term Services and Supports (LTSS), in addition to other state-sponsored programs, Medicare (including the Medicare prescription drug benefit commonly known as "Part D"), dual eligible programs and programs with the U.S. Department of Defense. Centene also provides healthcare services to groups and individuals delivered through commercial health plans. Centene operates local health plans and offers a range of health insurance solutions. It also contracts with other healthcare and commercial organizations to provide specialty services including behavioral health management, care management software, correctional healthcare services, dental benefits management, commercial programs, home-based primary care services, life and health management, vision benefits management, pharmacy benefits management, specialty pharmacy and telehealth services. Centene uses its investor relations website to publish important information about the Company, including information that may be deemed material to investors.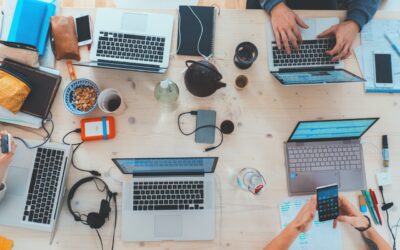 The Greater Sacramento Economic Council (GSEC) announced the organization will launch a robust entrepreneurship initiative during Global Entrepreneurship week within the organization to foster and expand the startup ecosystem within the Sacramento region. Over the past five years, 12.17B in growth capital was invested in the Sacramento region.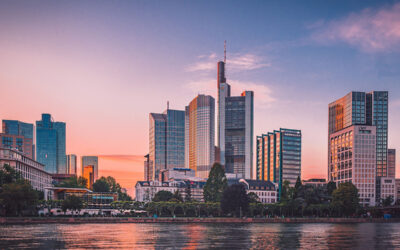 The Greater Sacramento Economic Council (GSEC) and the Sacramento International Airport are excited to announce the launch of Globalizing Greater Sacramento, its groundbreaking international foreign direct investment (FDI) strategy in collaboration with the Sacramento International Airport (SMF).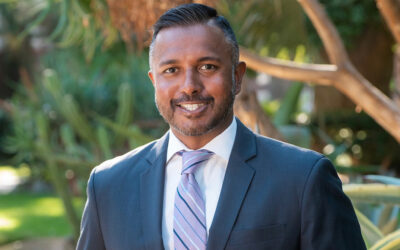 The California Mobility Center (CMC), a nonprofit public-private partnership aimed at bringing a zero-emission innovation hub to the Greater Sacramento area, today announced Orville Thomas has been named as Chief Executive Officer.