Greater Sacramento Economic Council helps fund FourthWave accelerator to catalyze women-led tech businesses
Accelerator FourthWave offers programs for female-owned tech startups
Sacramento, California, October 06, 2022 —Female-run accelerator FourthWave has officially kicked off its fifth annual cohort of female entrepreneurs in Sacramento, thanks in part to its partnership with the Greater Sacramento Economic Council (GSEC). FourthWave, which launched with a grant from the City of Sacramento in 2017, is an accelerator for high potential women-led technology businesses.
Each year FourthWave mentors and develops a new cohort of about 10 to 15 female entrepreneurs who already have traction in the business world. With additional mentorship and access to capital, they're often able to take their businesses to the next level. For the past two years, GSEC has helped fund FourthWave as its premier sponsor, contributing a total of $60,000 to the endeavor.
"The work that FourthWave is doing plays a huge role in advancing both startups and women-led businesses in Greater Sacramento," said GSEC President & CEO Barry Broome. "Each of these startups is helping create jobs and innovation and allowing companies to scale, building a more diverse economy in our region. We're honored to help support these diverse female founders in our community and the important startup ecosystem in our region."
FourthWave's co-founders Nancy Perlman and Cheryl Beninga built the accelerator program on the principle that investing in women is one of the most effective ways to reduce inequality and increase economic growth. They envision a world where female entrepreneurs receive 50% of venture funding – a major shift from today's landscape where many women face a lack of mentorship and access to capital.
Since its launch, FourthWave has tracked the ongoing funding of all its female entrepreneurs and their companies. Collectively, these women have raised more than $40 million since the program began. About 50% of participating entrepreneurs are local to Sacramento, but FourthWave operates its cohorts virtually, allowing the organization to look outside Sacramento as well.
"These companies are bringing jobs, building meaningful organizations and attracting skills and talent to the region," said Beninga. "Many of the companies operate on a national stage, and that elevates the role of Greater Sacramento as a great place to work, live and do business."
The non-profit accelerator works closely with businesses and partners throughout Greater Sacramento. One of FourthWave's key partnerships is with the Carlsen Center at Sacramento State, which began in 2020. The Carlsen Center provides programmatic resources to help run FourthWave's annual programs.
"The ecosystem in Sacramento is fantastic," said Perlman, founder of FourthWave. "We've been able to collaborate with other key players in the startup world, like Growth Factory and the Carlsen Center. For us, the Greater Sacramento region is a strong home base and we've been able to have a major impact from here."
A key element of FourthWave's mission is to foster companies that innovate exceptional products and improve people's lives – as well as create jobs and economic opportunity. All the work FourthWave does is intended to build diverse, inclusive cultures where women can easily access the capital they need to grow rapidly.
"We believe this makes the entire community more engaging for everyone – whether you're a customer, an employee or a member of the community where these companies give back," said Perlman.
With repeated success stories coming out of FourthWave, Perlman and Beninga have been invited to speak about the importance and impact of funding women-led companies at thought leadership conference, SOCAP Global, in October.
For more information on FourthWave, visit FourthWave.io or view this video.

About the Greater Sacramento Economic Council
The Greater Sacramento Economic Council is a public-private partnership that unites business and community leaders to create one cohesive regional economic strategy with a focus on growth, sustainability, equity and competitiveness. The Greater Sacramento Economic Council is the catalyst for innovative growth strategies in the Capital Region of California. The organization spearheads community-led direction to retain, attract, grow and scale tradable sectors, develop advanced industries and create jobs and investment throughout a six-county region. Greater Sacramento represents a collaboration between local and state governments, market leaders, influencers and stakeholders, with the sole mission of driving inclusive economic growth. The Greater Sacramento region was founded on discovery, built on leadership and fueled by innovation.
About FourthWave
FourthWave is a non-profit accelerator for women-led technology businesses. Our inaugural Sacramento program launched in 2017, and in 2020, FourthWave formed a strategic partnership with the Carlsen Center for Entrepreneurship and Innovation at Sacramento State.  The FourthWave accelerator program provides founders with mentorship, leadership development and preparation for funding.
FourthWave is committed to changing the narrative around gender equity, and we believe a core part of the story is seen through an economic lens.  We know that investing in women is one of the most effective ways to reduce inequality and increase economic growth.  FourthWave envisions a world in which women receive 50% of venture capital funding.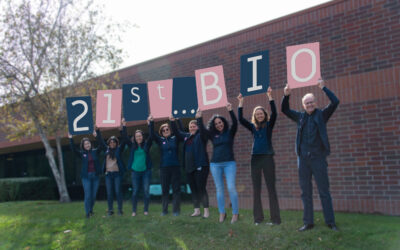 Well-funded Danish startup 21st.BIO has opened a 12,000-square-foot R&D facility in Davis, which will be the first U.S. location for the biotech company.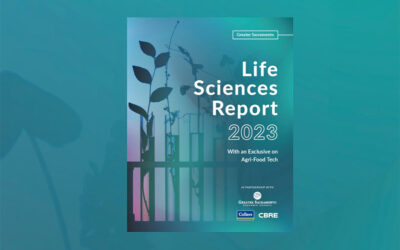 Greater Sacramento is seeing accelerating momentum in its life sciences industry. Ranked the number two market in the country for life sciences growth this year, Sacramento is home to a burgeoning science-driven innovation cluster anchored by UC Davis, the number one U.S. university for agriculture and forestry and veterinary medicine.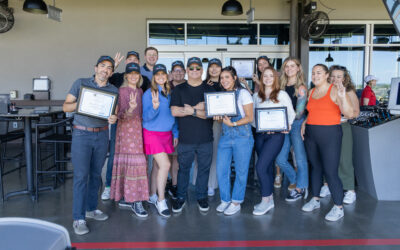 GSEC took home four awards and received top honors at the Annual International Economic Development Council (IEDC) Conference.