EyeRate is a communication platform that aligns employee incentives with customer engagement, helping businesses improve their reputations across their digital channels. The SaaS company was founded by Sacramento natives and is headquartered in Elk Grove. EyeRate has been able to grow in Greater Sacramento thanks to the region's tech talent, community resources and employee experience.
When asked why the company decided to put down roots in the region, Co-Founder & Chief Growth Officer Michael Arredondo said,
"We felt like we're in the backyard of Silicon Valley. There's an overflowing amount of talent that is starting to make their way out here to the Valley and to Sacramento. I think a lot of those people — some of the smartest people in the world — are realizing that Sacramento is a more cost-effective place to live, a great place to be able to raise a family and they can benefit from being an hour-and-a-half away from San Francisco and Silicon Valley."
EyeRate has also had success hiring from the region's universities — UC Davis and Sacramento State. Keith Rull, EyeRate's Vice President of Engineering, said, "There's a lot of good engineering talent here in Sacramento… People are very, very diverse. The skills are awesome."
Another key to EyeRate's success has been the partnerships and resources its secured from the local government, startup groups and venture capitalists. "There's just a ton of support to be able to attract talent," Arredondo said. In September 2020, EyeRate was approved for a grant worth up to $75,000 from the City of Elk Grove. The incentive was awarded as part of the Startup Elk Grove Incentive Program, which provides technical and financial assistance to launching and scaling startups, and for co-working and incubator facilities that support them.
—
Learn more
View our Success Story series here to learn more about the advantages of doing business in Greater Sacramento and get additional insight into what's driving the region's economic momentum here.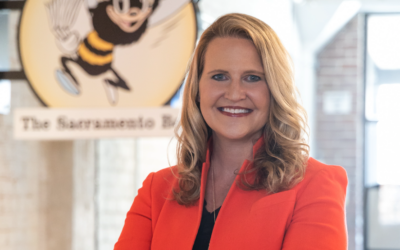 Colleen McCain Nelson is a Executive Editor / Regional Editor for California at The Sacramento Bee and GSEC Board of Director. Learn more about why she values economic development, working with GSEC and living and working in the Greater Sacramento region.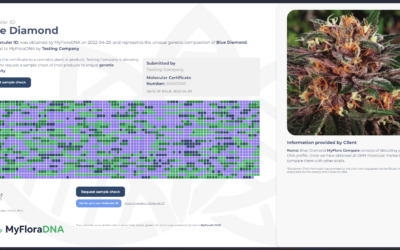 MyFloraDNA combines DNA technology with high-throughput data management, using their Real Time Dashboard MyFloraCLOUD. This effective tool enables their clients to manage their data from tested samples. This app also uploads the Molecular ID information of the sequenced strain to the Blockchain (in case the client requires it) to protect the information as much as possible.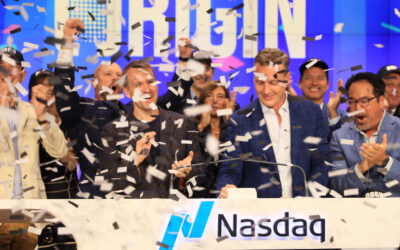 Origin Materials was founded in West Sacramento by two UC Davis graduates who met while studying chemical engineering. Today, Origin is the world's leading carbon negative materials company, boasting partnerships with the likes of Mitsubishi and LVMH Beauty.