Greater Sacramento is the capital of California, the world's fifth largest economy. It is located 88 miles east of the San Francisco Bay Area. The two areas share an economy and workforce. Greater Sacramento is the ideal entry point for international companies to access West Coast markets while keeping costs low.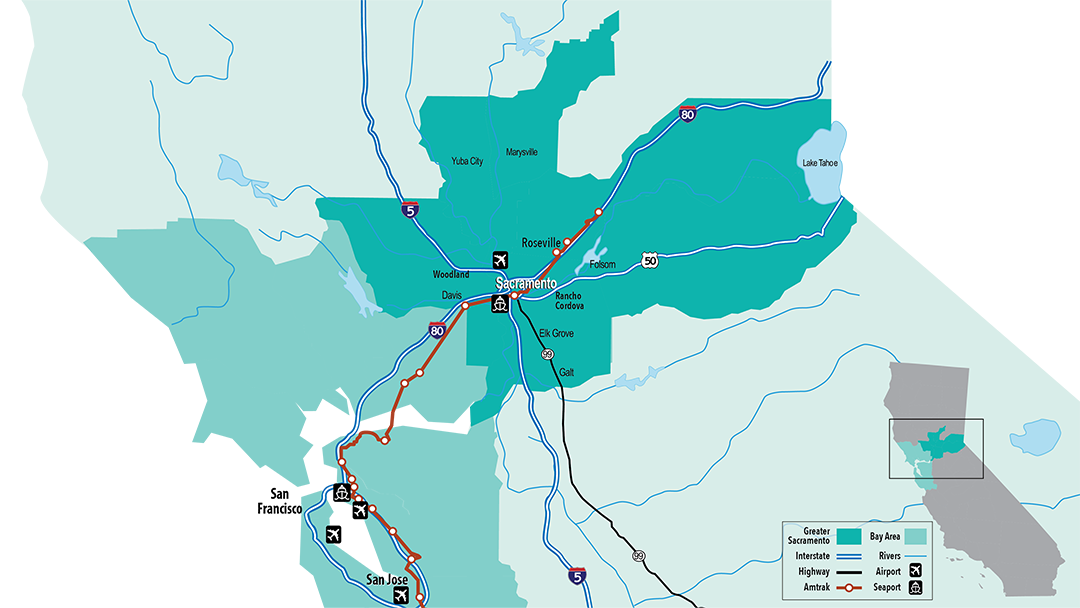 Top international employers in the region

Munich, Germany
2,500 regional employees

Leverkusen, Germany*
250 regional employees
Aichi, Japan
120 regional employees
Montreal, Canada
196 regional employees

Asker, Norway
112 regional employees
Bagsværd, Denmark
110 regional employees
Icheon-si, South Korea*
1,900 regional employees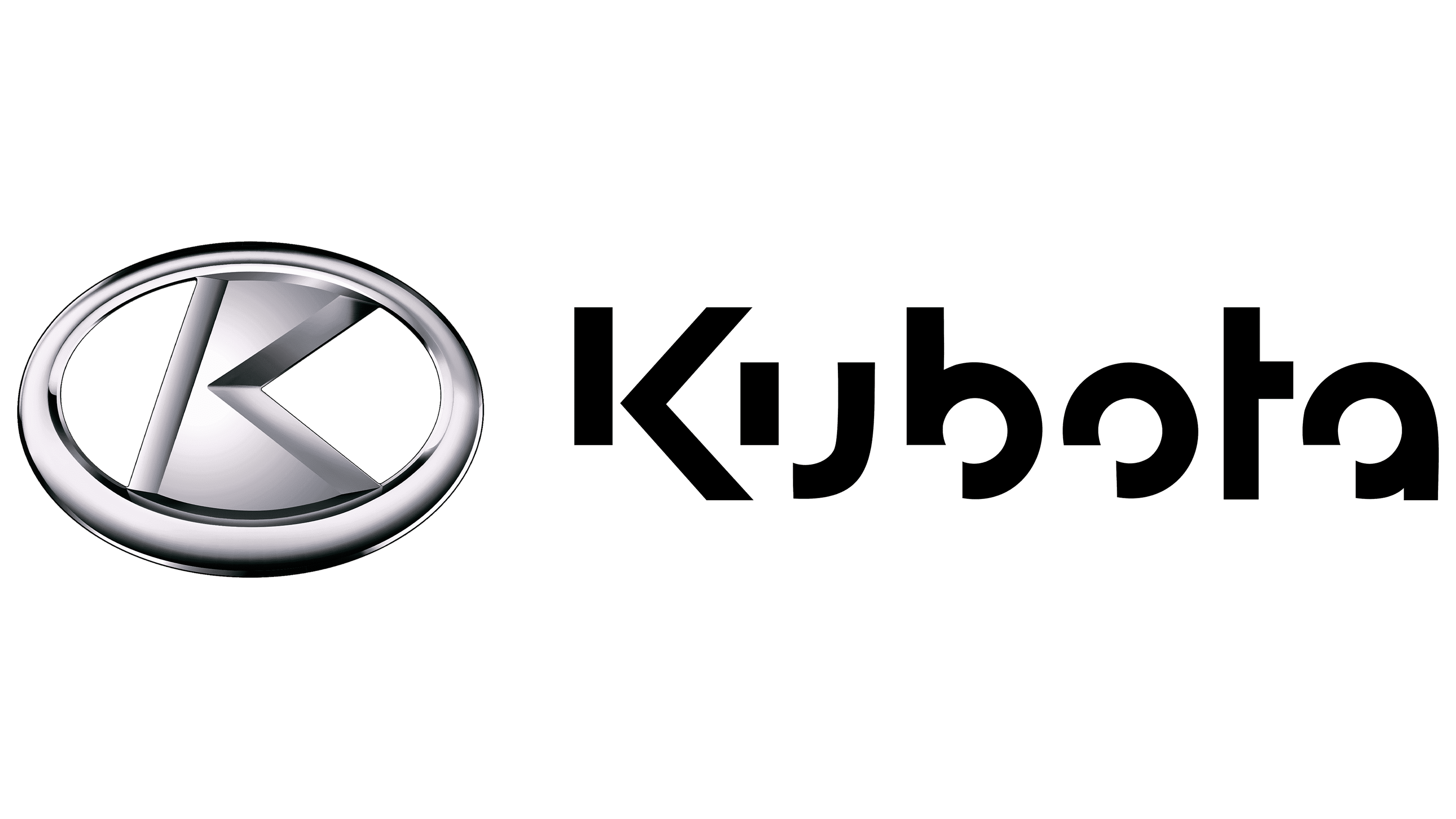 Osaka, Japan
174 regional employees

Basel, Switzerland
79 regional employees
Noida, India
663 regional employees

Valence, France
159 regional employees

Gerlingen, Germany
Regional employee count TBD
Sources: Business Journal Book of Lists, LinkedIn & DB Hoovers
* Subsidiary's global headquarters is based in Greater Sacramento
International connections and resources
consulates within 100 miles
ethnic and trade organizations within 100 miles
jobs supported by foreign-owned companies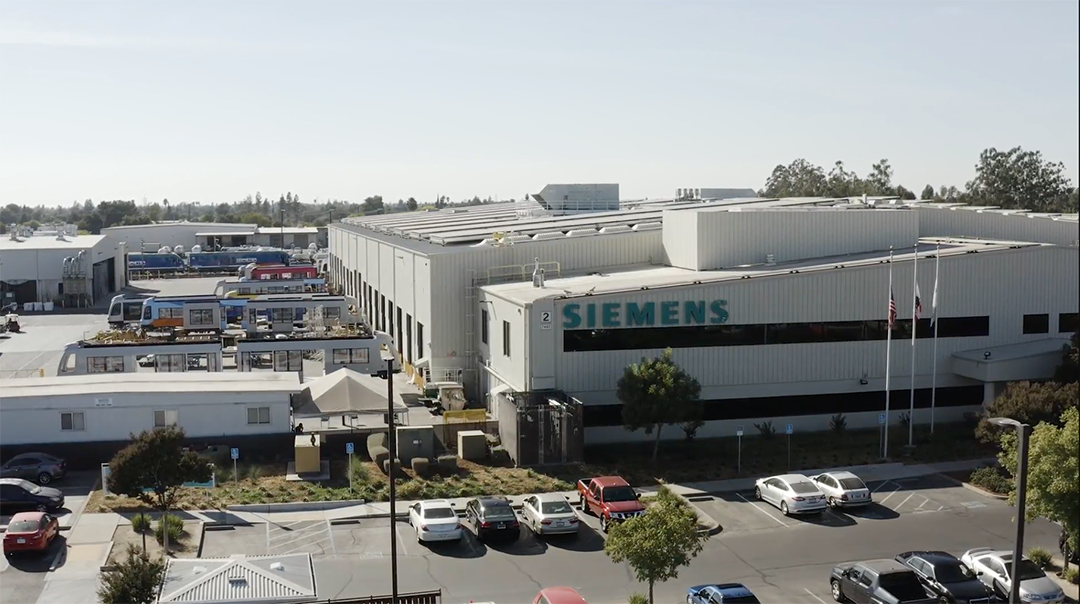 Top countries for foreign direct investment (FDI)
Top 5 countries for FDI by jobs supported
United Kingdom
Japan
Germany
France

Netherlands
Top 5 countries for FDI by number of foreign-owned companies
United Kingdom
Japan
France
Canada

Netherlands
Recent announcements
Greater Sacramento is gaining momentum as a destination for international investment. One-third of the companies Greater Sacramento Economic Council brings to the region and 40% of those in the team's pipeline are foreign-owned. Between 2021 and early 2023, GSEC brought 11 foreign-owned companies to the region, creating more than 2,900 jobs.
| wdt_ID | Empresa | Parent company headquarters | Regional jobs |
| --- | --- | --- | --- |
| 1 | Solidigm | Icheon-si, South Korea | 1,900 |
| 2 | HCL Technologies | Noida, India | 663 |
| 3 | Kubota Tractor | Osaka, Japan | 125 |
| 4 | Schilling Robotics | United Kingdom | 100 |
| 5 | TurtleTree Labs | Singapore | 40 |
| 6 | Shalby Limited | Ahmedabad, India | 25 |
| 7 | SIR Robotics | Modena, Italy | 15 |
| 8 | QPQ | Ireland | 15 |
| 19 | Bosch | Gerlingen, Germany | TBD |
The best place to live and work on the West Coast
Greater Sacramento is the #1 place to live in California (Forbes). It has one of the lowest cost of living among large cities in California and on the West Coast.
Source: C2ER 2022 Annual Average
Business expansion and relocation assistance
The Greater Sacramento Economic Council (GSEC) is the region's leading economic development organization. Our team helps companies navigate and identify solutions to meet their goals. With regional, state and national connections, GSEC ensures companies have a customized and seamless entry into the Greater Sacramento region. Our services include:
Site selection assistance

State and local incentive identification

Custom research and analytics

Talent attraction and development

Diversity and inclusion strategy

Public relations and marketing

Connectivity to consulates and service providers

Experience working with international investors
of population is foreign-born
of population speaks a foreign language
Source: 2021 ACS 1-Yr Estimate Data Profile, DP02 table
Transportation
An international airport, Amtrak train network, major north-south and east-west freeways and regional public transportation offer great connectivity between Greater Sacramento and major markets in the U.S. and around the world. The downtown area also offers shipping access from its deep-water port: the Port of West Sacramento, which is a Foreign Trade Zone.
Aeropuerto Internacional de Sacramento
Sacramento International Airport is the #1 midsize airport in the U.S. (Wall Street Journal). The airport is a 10 minute drive from downtown Sacramento. It offers daily nonstop flights to Canada (Toronto and Vancouver), Mexico (Guadalajara and Cabo San Lucas) and major hubs across the United States.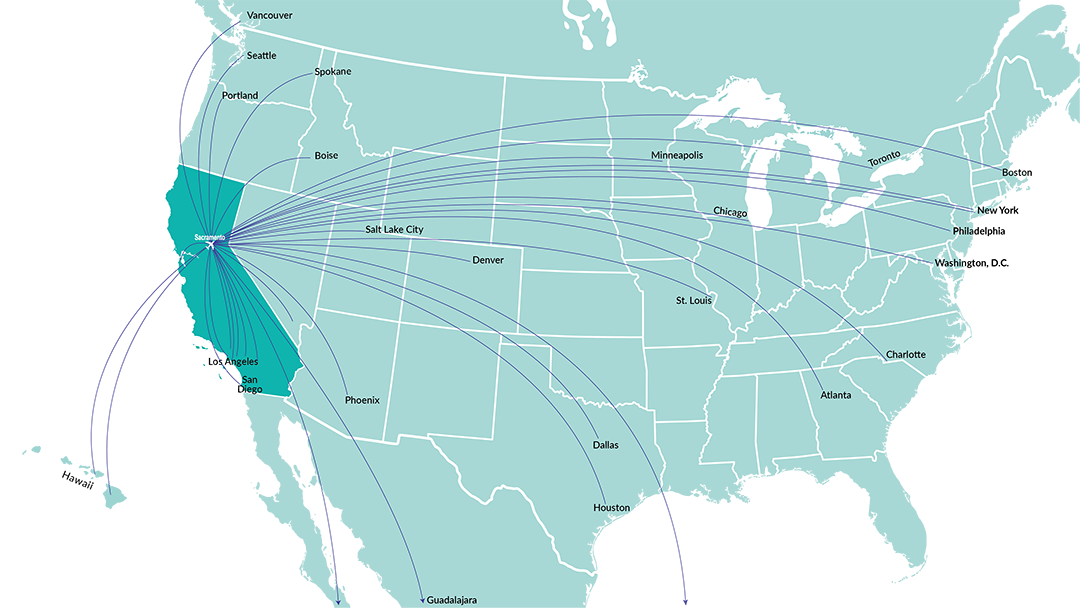 Sister Cities
Cities and counties within the Greater Sacramento region are connected to cities across the world. See the cities that our communities have Sister City relationships in the map below.