EXPLORE OUR PARTNER COMMUNITY:
Stadt Elk Grove
#7
Most Dynamic City
Under 200,000 People
#11
Fastest Growing
Mid-Size City in the Country
#7
Most Multi-Cultural City
in America
For the lifestyle, for the opportunity.
Incorporated in 2000, Elk Grove is a dynamic, fast growing, mid-size city of 175,000 in California's vibrant Sacramento capital region – the center of the 5th largest economy in the world – where your business can start or scale at cost, with an unmatched quality of life, and all the assets and amenities Greater Sacramento has to offer.
We're part of a mega-region, pulling capital, talent and innovation from nearby Silicon Valley and the Bay Area, and putting those assets to work in Elk Grove. Lake Tahoe, Napa Valley and the scenic Sierra Nevada mountains are short drives away. Sacramento's urban core boasts professional basketball, baseball and soccer; concerts; museums; theater and the arts. And as America's Farm-to-Fork Capital, Greater Sacramento offers exceptional dining and 70 local wineries and 30 craft breweries to discover.
But at the end of the day what matters most is the quality of the community you do business in and your employees call home – and that's where Elk Grove really shines. High incomes, affordable cost of living, great neighborhoods, friendly people, low crime, excellent schools and universities, over 100 parks and 30 miles of trails, plentiful dining and shopping, exciting events and festivals and a mild climate with over 265 sunny days per year. We could go on.
Our committed City Council and professional economic development staff will ensure we offer you the resources you need to start and succeed with your business and your people, all in heart of the most profitable state in the country.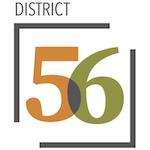 District 56
Community Center
Located on the south side of Elk Grove Boulevard and east of Big Horn Boulevard, the City's new Civic Center will serve as a community hub for events and other outdoor activities. In May 2019, a $43.5 million state of the art Aquatics Center opened, as well as the Commons, which is an outdoor activity and event space. The Community Center will open in early 2020, which will complete Phase 1. This project is part of a $193.1 Million, multi-year investment in key infrastructure and community amenities.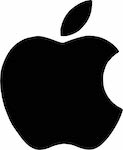 Apple
Tech
Apple began operating in Elk Grove in 1992 and now owns approximately 800,000 square feet at its Elk Grove campus. This location employs 5,000 and is primarily focused on customer service, repairs and distribution. Apple has made recent investments to the facilities and continues to expand its operations in Elk Grove.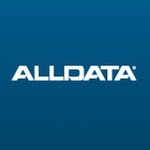 ALLDATA
Automotive / Tech
ALLDATA LLC is an AutoZone company and the leading provider of manufacturers' automotive repair information and solutions for the professional automotive service and collision repair industries. ALLDATA was founded in 1986 in Elk Grove with the goal of making it easier for technicians to access the reliable, updated OEM information they need to complete repairs. The company has grown to cover 95 percent of the OEM market, providing accurate, updated information to more than 80,000 customers.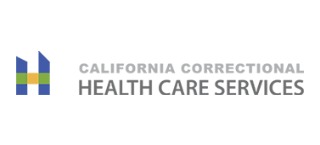 California Correctional Health Care
Health Care
The California Correctional Health Care Services consolidated its headquarters in 2012 and located in Elk Grove. The City worked closely with the developer to renovate existing buildings into a campus-like setting with two new buildings, a new bridge, a frontage road and a new trail adjacent to the wetland area running through the site. CCHCS now employs approximately 1,630 and occupies 400,000 square feet of Class A office space.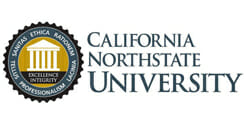 California Northstate University
Bildung
In April 2011, California Northstate University bought a vacant building in Elk Grove with plans to move its new school of pharmacy there. In May of 2015, CNU graduated its first Elk Grove pharmacy class of 98 students. In June of 2015, the university received national accreditation as a medical school, becoming California's tenth such institution (and only the fourth California college to combine medical and pharmacy schools under one roof). The city and the college are partnering on campus expansion plans, and are working to develop a research park to capitalize on the school's emerging patented technologies.
Accommodation and Food Services
Health Care and Social Services