COVID-19 Economic Development Practitioners Toolkit
Last Updated: February 4, 2021 9:00 a.m.
Economic development practitioners of the Greater Sacramento region:
We hope this portal offers an easy-to-access resource list as you work to build local programs and respond to critical challenges in your communities due to COVID-19. Our team will continually identify and update this material throughout this crisis in support of your efforts.
How can you help?
So that we can share best practices with all, please send any program your community has created, is using to assist companies or any other economic recovery email to recovery@greatersacramento.com or feel free to drop materials directly into this shared One Drive folder.
You can also join our 'GSEC EDDT' SLACK Channel we just set up where we will post reminders, articles, and any other time sensitive updates regarding information available –Click this link to join.
Current GSEC Economist Analysis and Impact Projections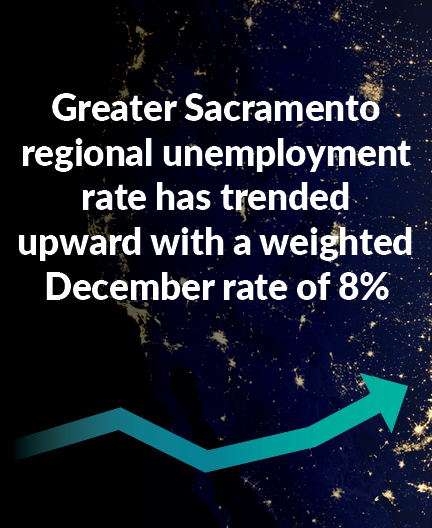 U.S. economic forecast and COVID-19 PDF
Updates and Commentary from Trusted Experts
COVID-19 data map 
The below map provides information about the spread of the novel coronavirus across the United States. This data comes from the New York Times and is updated daily. Select the entire country or any specific county or region from the drop-down menu, then click on the COVID-19 tab to choose which variables you'd like to display.
National Resources Quick Reference Links
Seattle, WA 
Small Business Stabilization Fund: The City will commit approximately $1.5 million in one-time Community Development Block Grant (CDBG) funds to the Small Business Stabilization Fund, which will provide working capital grants up to $10,000 to qualifying small businesses.

More details here.

Deferral of Business and Occupation (B&O) taxes (gross receipts tax): Businesses that have annual taxable income of $5 million or less and currently pay City taxes on a quarterly basis will have until late 2020 to pay their B&O taxes.

More details here.
New York, NY
Businesses with fewer than 100 employees that have seen sales decreases of 25% or more will be eligible for zero interest loans of up to $75,000 to help mitigate losses in profit.

More details here.

NYC Employee Retention Grant Program: The City is offering businesses with fewer than 5 employees a grant to cover 40% of payroll costs for two months to help retain employees. More details here.
Denver, CO
Small Business Emergency Relief: Provides up to $7,500 in cash grants to small businesses that have had to temporarily close, have difficulty paying their rent and utilities or have had to lay off staff due to the COVID-19 crisis.
IMAGINE 2020 Artist Assistance Fund: Denver Arts & Venues will award grants up to $1,000 to individual artists who live in Denver whose incomes are being adversely affected by the COVID-19 crisis due to cancellation of events, classes, performances and other creative work.
Denver Microloan Program: A city-wide program that  provides loans from $5,000-$50,000 in capital and support services to help stabilize small businesses, with a focus on targeted industries located in the most vulnerable neighborhoods.
Learn more about Denver's programs here.
Atlanta, GA
Atlanta's $7 million emergency fund will provide emergency assistance to food programs for children and seniors, homeless preparedness, support to small businesses, assistance to hourly wage earners and other areas adversely impacted by COVID-19.

More details here.

Atlanta suspended rental payments for four months for concession and car rental companies at Hartsfield-Jackson International Airport. More details here.
Columbus, OH
The Columbus Foundation Emergency Response Fund will support ongoing relief efforts in response to local, national and international emergencies, natural disasters and epidemics. They are donating to the local communities in Franklin. More details here.
Pittsburgh, PA
The URA (Urban Redevelopment Authority) is halting all loan payments for URA small business borrowers, including automatic loan payment withdraws from borrower's accounts, for the month of April 2020. More details here.
Kansas City, MO
The KC COVID-19 Small Business Relief Loan Fund is a new community-backed $5 million small business relief loan fund intended to provide immediate relief to local, small businesses experiencing extreme economic disruption and financial strain as a result of the necessary public health measures to "flatten the curve" and combat the virus.
Miscellaneous Educational Resources
Resources Provided Courtesy of Associated Builders and Contractors of Northern California:
Practitioner-Related Webinars
September 15 | Social Connectivity and the Future of Workplace: HGA Research Presentation Register here
September 22 | Social Connectivity and the Future of Workplace: Panel Register here
Placer Shares Grant Program Webinar Series Register here