Chinese Solar Company Selects McClellan Park in Sacramento for First U.S. Facility
February 9, 2017
China Sunergy to create more than 200 Manufacturing Jobs in 140,000 square-foot location
China Sunergy Co., Ltd. ("China Sunergy" or "the Company"), a specialized solar cell and module manufacturer, announced today that Sunergy America LLC, a subsidiary of China Sunergy Co., Ltd has entered into a lease agreement with McClellan Business Park for building a facility with up to 400 megawatts of high efficiency solar module manufacturing capacity.
The new plant, located in a 140,000 square-foot manufacturing building in McClellan Park in Sacramento County, is expected to begin operations in May 2017.
As a major step forward in China Sunergy's global operations strategy, the new plant with fully automatic production lines aims to efficiently serve customers across the United States, which is the second largest market for the applications of solar energy. The new plant expects to create more than 200 job opportunities locally.
"We are delighted make solid steps toward introducing CSUN-branded and Made-in-America solar modules to local customers," Mr. Tingxiu Lu, Chairman and CEO of China Sunergy said. "Our new state-of-the-art facility will have a positive impact on the Company's strategy of expanding its market share in the U.S market and benefiting the development of local economy through the jobs created and investment made."
The company looked at other locations on the East Coast and in areas of the Midwest, but picked McClellan Park in Sacramento because of the skilled labor, California leading the solar industry conversation, and savings on the logistics costs.
"We are very pleased to have China Sunergy join our growing roster of manufacturing companies at McClellan Park," Larry Kelley President of McClellan Park said. "China Sunergy further solidifies our mission to redevelop the former Air Force base into a modern business park while creating jobs for the Sacramento region."
Ken Reiff of Cushman and Wakefield and Peter Dreyfuss of Dreyfuss CAPITAL Partners assisted CSUN in negotiating the lease with McClellan Park.
"This lease transaction was completed after China Sunergy's national search for a suitable facility," said Ken Giannotti, Senior Vice President of McClellan Park. "We would like to thank Sacramento County Economic Development Department, Sacramento Employment and Training Agency (SETA), Greater Sacramento Economic Council, Sacramento Municipal Utility District (SMUD) and the California Governor's Office of Business and Economic Development for their critical roles in completing the transaction."
The Greater Sacramento Economic Council assisted with providing and developing a workforce study for China Sunergy to meet their workforce requirements. Additionally, introductions were made with Sacramento State's engineering program.
"We are thrilled CSUN chose to build their first North American manufacturing plant at McClellan Park," CEO of the Greater Sacramento Economic Council Barry Broome said. "Their entry into this market validates the Sacramento region as the 'California Option' for companies interested in expanding into the US market."
The team at GO-Biz, led by Senior Business Development Specialist Diane Banchero, first met with China Sunergy executives in July 2016 to assist with the site selection process. Once the company decided on the McClellan location, GO-Biz helped identify several statewide incentives to support the project. In addition to these incentives, potentially worth millions, GO-Biz will continue to work with the company through the life cycle of its expansion.
"GO-Biz is proud to have worked closely with China Sunergy to bring their new high-efficiency solar cell and module manufacturing facility to California after a nationwide search," said GO-Biz Director Panorea Avdis. "International companies like this one are important drivers of the California economy and help meet Governor Brown's ambitious renewable energy goals. We look forward to continuing to work with China Sunergy as they expand their presence in the state and provide valuable manufacturing jobs to our communities."
SMUD played a significant role in convincing CSUN to come to Sacramento County by offering its Economic Development rate, a special pricing structure available to new or expanding companies that will use significant amounts of energy and will bring new jobs to the region. SMUD was also able to demonstrate high power quality and reliability ratings–something that is very important to a manufacturer like CSUN.
"The arrival of CSUN Solar to McClellan Park is outstanding news for the region," said District 1 County Supervisor Phil Serna. "CSUN could have chosen any site in the United States for their manufacturing and assembly operations, and they recognized the value of doing business in Sacramento County. This signifies real progress as our business community continues to grow."
About China Sunergy Co., Ltd.
China Sunergy Co., Ltd. designs, manufactures and delivers high efficiency solar cells and modules to the world from its production centers based in China, Turkey, South Korea and Vietnam. China Sunergy also invests in high potential solar projects. Founded in 2004, China Sunergy is well known for its advanced solar cell technology, reliable product quality, and excellent customer service.
For more information, please visit http://www.csun-solar.com.
About McClellan Park:
The County of Sacramento selected McClellan Business Park, LLC, in 1999 to acquire and redevelop McClellan Air Force Base. McClellan Air Force Base was renamed McClellan Business Park (McClellan Park) in 2001. McClellan Park boasts a fully operational airport, full-service hotel, fitness facility, rail system, office, industrial, retail and dormitories. The project consists of 3,000 acres with approximately 8.5 million square feet of useable buildings and 500 acres of developable land and is fully entitled for over 16 million square feet of commercial, retail, office and residential buildings. For additional information, please visit
McClellan Business Park's website at http://www.mcclellanpark.com.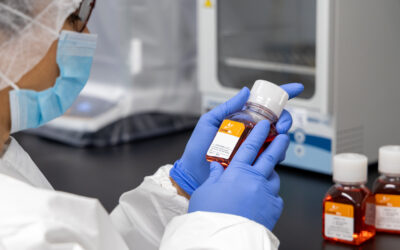 Gemini Bioproducts, LLC ("GeminiBio"), today announced the opening of a new, state-of-the-art cGMP manufacturing facility and warehouse in West Sacramento, California.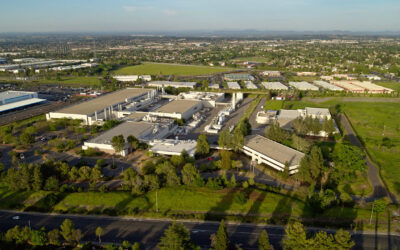 Bosch, the Fortune 500 German multinational engineering and tech company, has announced plans to acquire TSI Semiconductors in Roseville, CA near Sacramento. Bosch intends to invest more than $1.5 billion in the site and convert the facilities to state-of-the-art processes.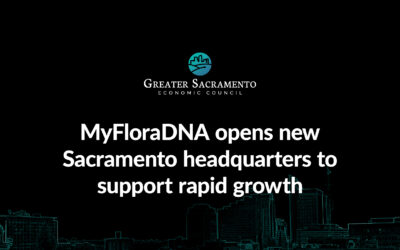 MyFloraDNA, a leading cannabis agriculture technology company, is opening its new headquarters in Sacramento in April.  The new headquarters located at 1451 River Park Drive will allow the company to keep pace with its rapid growth.