BUSINESS, FEATURED, INNOVATION
How Did the Cannery, One of the Sacramento Region's Hottest Tech Innovation Hubs, Come to Be?
August 10, 2017
This guest post was created by Kevin Goldthwaite.
Mark Friedman, President of Fulcrum has actively been delivering architecturally distinctive projects to the Sacramento region for the past two decades.  I had the chance to sit down with Mark recently to discuss one of his newest projects, The Cannery on Alhambra, which is a +/- 250,000 SF office/tech/R&D campus housed in an historic former canning plant located in Midtown Sacramento.
For more information please visit www.cannerymidtown.com
How did the Cannery come to be?
It started years ago when I was an investment banker in New York and lived in an old repurposed factory building on 13th and Broadway.  I loved the freedom of loft living, and I fell in love with buildings possessing older industrial features.  The Cannery reminds me of my time in New York, and in 2004 when we purchased the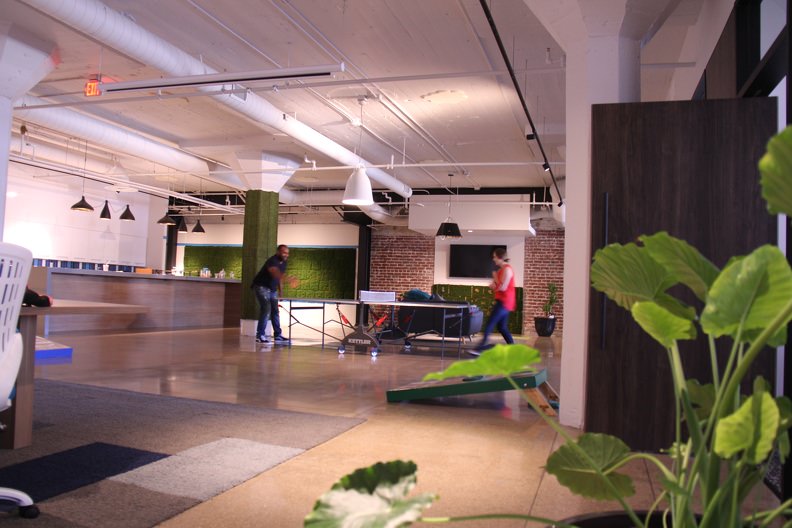 building, I wanted to recreate the loft-feeling with either a mixed-use project or an office campus.  At the time we bought the project, it was filled with State tenants who essentially had commodity space hiding the features that I wanted to showcase.  Slowly, as leases rolled and tenants moved out, we were able to bring those spaces back to the condition that highlights the ruggedness of the space that reminds me so much of my time in New York.
What separates the Cannery from the rest of the competing buildings in the market?
The Cannery has a distinctive architectural character – an authentic industrial history — that is rare in Sacramento.  We have been very specific with our acquisitions over the past few years, with similar projects such as the Elliott Building and the Ice Blocks and feel the Cannery's unique history and architecture separates it from the rest of the competition.
Additionally, the Cannery is located right in the middle of the triangle of Hospitals with UC Davis to the south, Dignity to the north and Sutter to the west.  This creates a great opportunity to attract med-tech tenants such as Sequoia Surgical, Inc., who are currently building out their space. The accessibility to the Cannery is unbeatable, located less than one block from the nearest light rail stop, and just two blocks from highways 50 and 80.
Why focus on Tech businesses?
I've always been interested in what will be the next driver of the Sacramento economy and I see this as an opportunity to change how Sacramento grows. Rather than chasing after large corporate businesses outside of Sacramento, I think there is a real opportunity to foster local growth, thereby giving more Sacramento-based companies the chance to succeed. Fulcrum also has the 306,000 SF University Research Park in Davis, which dovetails nicely into what we are trying to do at the Cannery.  Couple this with the positive PR Sacramento has been getting about to our burgeoning tech scene, and it feels like tech is becoming the next big economic driver for our region.
Is the Tech industry in Sacramento large enough support a tech campus?
Today, absolutely yes…5-10 years ago, maybe not.  We have a world-renowned higher education facility at UC Davis with over $1 Billion dollars in external grant funding each year.  $400 Million of that is focused on new medical technologies.  Creativity in the region has never been an issue. Now that there is new VC money present in Sacramento and plans for tech accelerators, we are seeing the evolution of a tech ecosystem that will allow us to better foster our talented people, and allow them to grow into successful business people.
Tell us about the spaces…
The spaces are just cool! Concrete columns, 13'- 30' ceiling height, saw-tooth ceilings, great skylights — you won't find space like this anywhere else in Sacramento.  Our goal from day one has been to try to create the next generation of sophisticated office space that would rival anything in the Silicon Valley and San Francisco.  What makes the spaces even more unique is the campus setting we have created with approximately 48K SF of health club space, Urban Hive (Sacramento's largest co-working space), Support Pay, and UC Davis Telemedicine. It's truly become an ecosystem in which collaboration across many business platforms takes place every day.
Looking into a crystal ball, what does the Cannery look like in 5 years-time?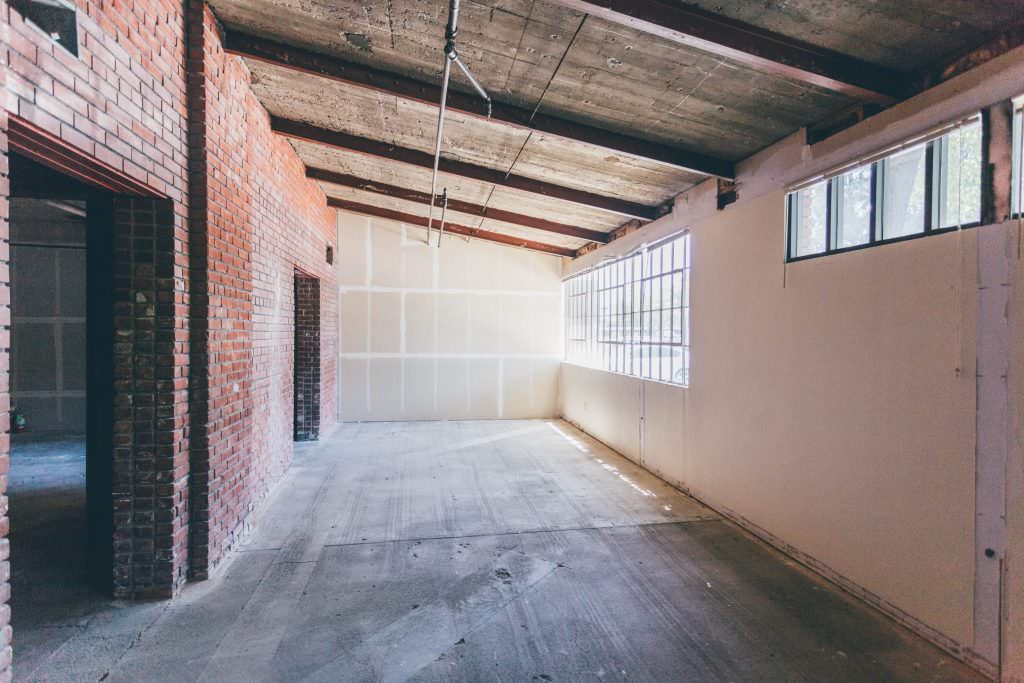 The goal is for the Cannery to be the epicenter for creative people in the greater Sacramento Region.  My vision and hope is that, whether you're in ag-tech, fin-tech, or IOT Tech, this will be an environment in which business leaders can have cross-industry collisions on a daily basis. I envision an ag-tech start-up CEO having coffee or lunch with a civic-tech CEO on campus, or a UC Davis student with a great business idea discussing his plans with a business mentor over a game of bocce ball. With the current tenant mix we have, I feel like we are well on our way to delivering this kind of environment.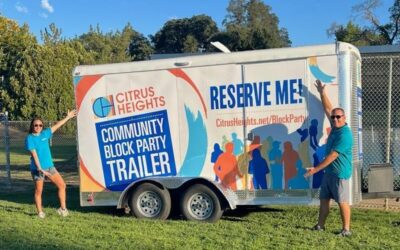 engagED voices feature key initiatives in the region to educate community members about the developments underway in our region. For this month's feature, we talked with Citrus Heights Economic Development and Community Engagement Director, Meghan Huber, about the Citrus Heights Block Party Trailer. Read on to learn more.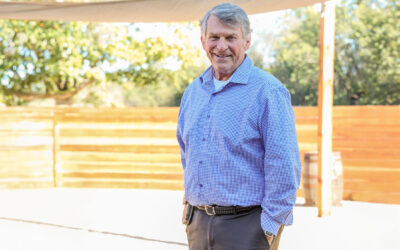 John Hidahl is District 1 Supervisor for El Dorado County and a member of GSEC's Board of Directors. Learn more about why he values economic development, working with GSEC and living and working in the Greater Sacramento region in the Q&A below.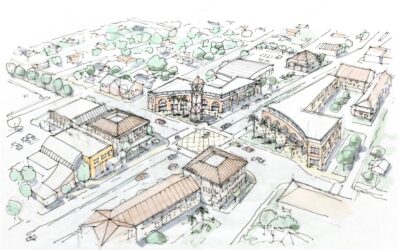 engagED voices feature key initiatives in the region to educate community members about the developments underway in our region. For this month's feature, we talked with GSEC Board Member, Dwayne Crenshaw, President and CEO of the Greater Sacramento Urban League about the exciting project "Hub in the Heights" being led by GSUL. Read on to learn more.