CalSTRS Approves Planned Expansion in West Sacramento
December 18, 2018
The Teachers' Retirement Board, trustees of the California State Teachers' Retirement System, approved the construction of a nearly 275,000 square foot expansion of its West Sacramento headquarters.
The additional space will allow the organization to grow in order to meet increasing complexities inherent to implementing the CalSTRS Collaborative Investment Model and ongoing administration of the pension plan, while maximizing investment assets and capital returns for the fund over the long term.
The board's decision sets the timeline in motion to construct the expanded facility adjacent to CalSTRS' existing West Sacramento location, with estimated completion expected in mid-2021. Additionally, the decision to expand will make more than 200,000 square feet of rentable office space available for lease in CalSTRS' current riverfront Platinum LEED, zero waste certified building. The potential for third-party lease revenue also further increases the investment capital assets of the Fund. Demand is expected to be high given the lack of Class A, LEED office space available in or near the downtown area.
"There is no comparable office space available for lease in the Sacramento region that sits right in the urban core," stated Chief Investment Officer Christopher J. Ailman. "This expansion will allow the Investment Office to continue to grow our internal management. The more investments we can manage in West Sacramento, the less we have to pay external Wall Street firms. In fact, each internal investment manager added saves the Fund about $1.2 million in external management fees per year. A critical component of the new CalSTRS Collaborative Model is hiring quality staff that can oversee and directly manage investment opportunities. And a new, expanded headquarters facility allows us to grow, attract and retain that talent."
West Sacramento Mayor Christopher Cabaldon added, "CalSTRS has been a great neighbor the last 10 years and we're enthusiastic about their expansion. I'm thrilled that West Sacramento will get progressively-designed and innovative office space on the leasing market that will bring in tenants who share CalSTRS' environmental and community spirit."
In 2006, when CalSTRS approved its current 409,000 square foot headquarters, future expansion was factored into planning considerations given forecasted membership, fund assets and staff growth. As the organization grew, optimization efforts at the existing headquarters allowed space usage to be extended three years beyond what was originally intended. This provided CalSTRS with time to diligently research and examine various expansion options, including construction at the current location, acquiring an existing building or leasing additional space in the region.
The building's expansion space of nearly 275,000 square feet, which is tightly-budgeted not to exceed $300 million, is anticipated to be financed through lease revenue bonds, including the possibility of green bonds. Though the final budget figure is not expected until late summer 2019, analyses of funding options demonstrated that lease revenue bond financing is the most efficient vehicle and the best long-term value in terms of cost and operational efficiency.
The building, as designed by ZGF Architects LLP along with consultation and oversight from Ridge Capital, Inc. and DPR Construction, will be the most sustainable in the region, providing not just environmental benefits, but promoting health and community connectivity as well. The design effectively realizes the purposes of CalSTRS member services and employee productivity, while incorporating construction strategies that are commercially acceptable for a long-term organizational asset. Additionally, the building will feature 80% onsite renewable energy, which enables CalSTRS to achieve a Zero Net Energy (ZNE) facility designation.
Chief Investment Officer Chris Ailman continued, "Investing in our expansion contributes to the CalSTRS mission to secure the financial future of our members by building the assets of the fund and our ability to efficiently and reliably provide their retirement benefits. And as a long-term institutional investor, we have a sustained history of considering the evolving factors surrounding building construction, including the reduction of resource consumption, while ensuring capital expenditures are supported by an appropriate return on investment."
"CalSTRS made a smart move for the economic growth of the region by making Class A office space available for lease," said Barry Broome, President and CEO of the Greater Sacramento Economic Council. "When CalSTRS built their headquarters 10 years ago, they were thinking ahead by constructing with high-quality, durable and environmentally sustainable products on the waterfront, in an area poised for growth—all factors that attract the best tenants."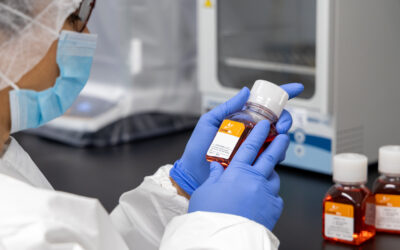 Gemini Bioproducts, LLC ("GeminiBio"), today announced the opening of a new, state-of-the-art cGMP manufacturing facility and warehouse in West Sacramento, California.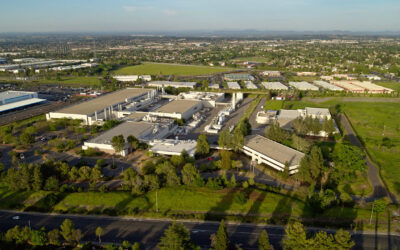 Bosch, the Fortune 500 German multinational engineering and tech company, has announced plans to acquire TSI Semiconductors in Roseville, CA near Sacramento. Bosch intends to invest more than $1.5 billion in the site and convert the facilities to state-of-the-art processes.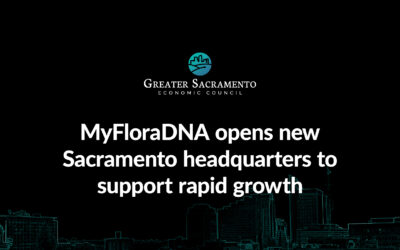 MyFloraDNA, a leading cannabis agriculture technology company, is opening its new headquarters in Sacramento in April.  The new headquarters located at 1451 River Park Drive will allow the company to keep pace with its rapid growth.