California State Assembly Jobs, Economic Development Committee Passes AB 2596
April 17, 2018
Business Group Leaders Ask for Statewide Economic Development Plan with AB 2596
Sacramento, CA — Today, the California State Assembly Committee on Jobs, Economic Development and the Economy passed Assembly Bill 2596, which is an important next step for economic development leaders throughout the state of California.
California is a global leader and international front-runner for innovation and entrepreneurship, but currently does not have a statewide, comprehensive plan to grow its economy. AB 2596 requires the state to independently, regularly and cohesively measure its economic behaviors and build a statewide economic development plan through a competitiveness agenda.
AB 2596 allows the state to evaluate the competitive position of its economy and compare it to the nation and world. It calls for a convening of unique voices across the state to provide recommendations on economic initiatives. In addition, it requires the state to review strategies and remove impediments to economic prosperity.
"AB 2596 is essential for California's economic prosperity and future as we look to build an inclusive economy," Greater Sacramento Economic Council Barry Broome said. "Without this assessment and statewide strategy, the state lacks the framework necessary to target emerging and dominant industries, identify and advance regional strategies, and move forward with an action plan that promotes a market-based, inclusive economy across the state. The state of California is a leader in industries of the future, but we lack a comprehensive economic development strategy, especially for places such as the Sacramento region, Stockton, and the Central Valley. States with integrated economic development efforts on regional economies and industry clusters have greater success."
The Bay Area Council, Valley Vision, and the Greater Sacramento Economic Council are the co-sponsors of the bill. More than 40 letters of support have been sent by California industry leaders.
"It's incredible that California, with the sixth largest economy in the world, does not have a coordinated, integrated economic strategy," said Jim Wunderman, President and CEO of the Bay Area Council. "As strong as our economy is, we can't take for granted that it will always be that way. A statewide economic development plan like that proposed in AB 2596 will help ensure California remains competitive in an increasingly complex global economy. It also will give us a powerful tool for addressing the fundamental issues – housing, transportation and workforce development, among others – on which businesses and the economy rely for creating jobs, attracting talent and investment and competing."
AB 2596 has bipartisan support; California State Assemblymember Ken Cooley and  Assemblymember Kevin Kiley are joint authors of the bill. Assemblywoman and Chair of the Committee on Jobs, Economic Development Sharon Quirk-Silva plan to co-author the bill as well as Assemblyman Eduardo Garcia.
"This bill would help to institute a comprehensive strategy that will support job creation, business development, and investment into California communities," said Assemblywoman Sharon Quirk-Silva, Chair of the Assembly Committee on Jobs (D – Orange County). "AB 2596 would create an ongoing process to  keep state and local government and public and private sector stakeholders, working close together for the betterment of its people. I would like to thank Assemblyman Ken Cooley, and Assemblyman Kevin Kiley, for bringing forth this important bipartisan effort to the Assembly Committee on Jobs."
"It's important for the State of California to examine the state's competitiveness for its future through data and analytics," Assemblymember Cooley said. "I am authoring AB 2596 because I think it's the best path forward to releasing the energies of firms large and small to grow the state's economic future."
"The goal of state policy must be to promote widespread growth, but that objective is difficult to accomplish in the absence of a statewide economic strategy," Assemblymember Kevin Kiley said. "This bill fills that void, giving policymakers the tools they need to incentivize innovation, increase competitiveness, and fuel shared prosperity."
In 2017, the State of California added 342,500 jobs, a two percent growth in employment. Despite positive signs, California's successes have not permeated through the state's regions. California ranks 7th in income inequality, where the top one percent of earners take home over 22% of all income generated in the state.
"As the former Chair of the Jobs, Economic Development and the Economy Committee, I understand the many advantages of establishing a statewide economic development plan," said Assemblyman Eduardo Garcia. "A comprehensive and cohesive vision will allow California to achieve growth without leaving behind economically underserved areas, like those in my district.  AB 2596 will help implement a strategic agenda to bring jobs and industry to the places that need it the most."
Nearly 20% of Californians live in poverty, with 2.1 million residents living with income less than half the poverty threshold, according to the Stanford Center on Poverty and Inequality. A strategy that fosters industry cluster, job, and entrepreneurial growth in disinvested places and populations can drive new economic opportunities and alleviate poverty.
"Our vision for California is a state that leads the world on inclusive job growth and investment, measured by triple-bottom-line results," said Valley Vision Chief Executive Bill Mueller. "It is impossible to achieve this vision without a roadmap for shared prosperity co-created by the public and private sectors that AB 2596 can make possible."
AB 2596 will focus on key industries and regional needs, which will help maintain the economic success of California.
About the Greater Sacramento Economic Council
The Greater Sacramento Economic Council is the catalyst for innovative growth strategies in the Capital Region of California. The organization spearheads community-led direction to attract, grow and scale new businesses, develop advanced industries and create jobs and investment throughout a six-county region. Greater Sacramento represents a collaboration between local and state governments, market leaders, influencers, and stakeholders, with the sole mission of driving economic growth. The Sacramento Region was founded on discovery, built on leadership, and fueled by innovation. Learn more at greatersacramento.com
About the Bay Area Council
The Bay Area Council is a business-sponsored, public-policy advocacy organization for the nine-county Bay Area. The Council proactively advocates for a strong economy, a vital business environment, and a better quality of life for everyone who lives here. Founded in 1945, the Bay Area Council is widely respected by elected officials, policy makers and other civic leaders as the voice of Bay Area business. Today, more than 300 of the largest employers in the region support the Bay Area Council and offer their CEO or top executive as a member. Our members employ more than 4.43 million workers and have revenues of $1.94 trillion, worldwide. Learn more at www.bayareacouncil.org.
About Valley Vision
For 25 years and with offices in Sacramento and Stockton, Valley Vision is the Capital Region's trusted interpreter, commentator, forecaster and work partner for community inspired solutions and widely recognized as a leading research, civic planning and action agency that takes an independent and systemic approach to solving economic, social, and environmental issues.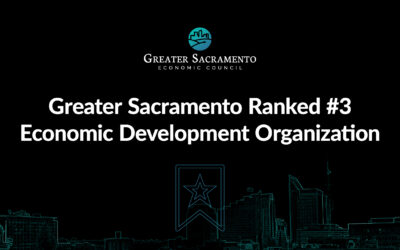 Greater Sacramento Economic Council (GSEC) has been named the third best economic development group globally, winning a bronze award in the International Economic Development Council's (IEDC) 2022 Excellence Awards.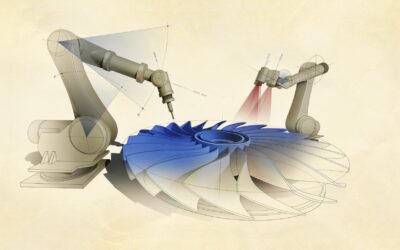 A rise in demand among companies to find new future mobility solutions has inspired SIR Robotics Inc., an Italian robotics company, to establish a U.S. business unit to serve North America. The Greater Sacramento Economic Council (GSEC) worked with SIR Robotics to locate its U.S. headquarters at the California Mobility Center (CMC) in Sacramento.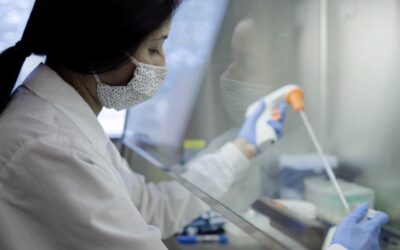 Female-run accelerator FourthWave has officially kicked off its fifth annual cohort of female entrepreneurs in Sacramento, thanks in part to its partnership with the Greater Sacramento Economic Council (GSEC). FourthWave, which launched with a grant from the City of Sacramento in 2017, is an accelerator for high potential women-led technology businesses.