Buzz Oates Celebrates Founder's Day 100 Years of Legacy, Growth, and Service
Buzz Oates Celebrates Founder's Day 100 Years of Legacy, Growth, and Service
[July 27, 2023] – Buzz Oates, a prominent commercial real estate development and investment management firm based in California, proudly commemorates its Founder, marking a remarkable century of unparalleled success and contributions to the real estate industry. The company's Founder, Buzz Oates, a war hero and esteemed Air Force veteran, began his entrepreneurial journey in 1946 with the establishment of A&A Key Shop, fueled by the $2000 he diligently saved during his military service and became trailblazer in the real estate industry.
Driven by a vision to expand beyond retail, Buzz Oates diversified his business interests into lawn mowers, furniture, and appliances. However, it was his determination to learn the tilt-up construction method that laid the foundation for what would eventually become Buzz Oates Enterprises. Embracing innovation and growth, Buzz Oates acquired the old state fairgrounds, skillfully transforming it and later selling the land to UC Davis for the development of UCD Medical Center.
In 1970's and 1980's, Buzz Oates made a significant impact on the Sacramento landscape with projects such as the conversation of the Senator Hotel adjacent to the State Capitol, the old Libby's Cannery on Alhambra, and Southgate Plaza in South Sacramento. But it was ultimately, his focus on industrial development that turned the company into a regional powerhouse with projects throughout the Central Valley and East Bay Area.
In 1999 , Buzz Oates's vision for growth and continuing commitment to the Sacramento region, led he and Frank Ramos to create Five Star Bank. The bank's remarkable success saw its stock selling out in just eight days, a testament to the trust and confidence that the public placed in Buzz Oates's leadership, and just this year, Five Star was named as the top performing community bank in the country by S&P Global Market Intelligence.
The Buzz Oates platform now encompasses general contractor and entitlement lead, Buzz Oates Construction, Buzz Oates Management Services for its asset, property and financial services, and Pac West Equities, its investment arm into a 30 million plus square foot portfolio of industrial real estate assets. The vertically integrated company continues to expand throughout the western United States under the leadership of its operating partners, Phil Oates, Chairman, Larry Allbaugh, Chief Executive Officer and Kevin Ramos, Chief Investment Officer.
Buzz Oates sets itself apart through an unwavering commitment to delivering exceptional service to both its customers and employees, by embodying its core values of excellence and humility and creates places for business to thrive in the communities it serves. The organization continues to be know throughout the industry as one of substantial financial strength and integrity as it has moved into its next generation.
As Buzz Oates commemorates what would have been its Founder's 100th birthday, the company reflects on its remarkable journey and looks ahead with renewed enthusiasm, commitment, and innovation. The celebration is a testament to the legacy of Buzz Oates, the vision of a war hero turned entrepreneur, and the enduring values that have shaped the success of the organization.
For more information about Buzz Oates, please visit www.buzzoates.com.
CONTACT INFORMATION: Lori Raderschadt, EVP, Organization Development, 916.379.3815, loriraderschadt@buzzoates.com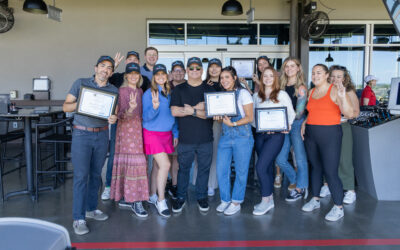 GSEC took home four awards and received top honors at the Annual International Economic Development Council (IEDC) Conference.

The Greater Sacramento Economic Council (GSEC) is diligently working on launching a new regional brand for business and running surveys now through October 26 to solicit input from the community on what makes the region the best place to live, work and do business. Survey participants will be entered to win one of five $50 gift cards.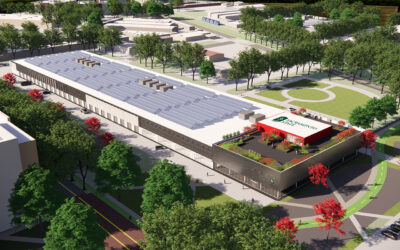 The Sacramento region is taking a significant stride towards shaping its future economic landscape. The Greater Sacramento Economic Council (GSEC) submitted an application for the Economic Development Administration (EDA) Tech Hub program under the visionary leadership of Congresswoman Doris Matsui (CA-07). T