Brookings Releases Economic Market Assessment at Regional Futures Forum
April 30, 2018
Brookings Releases Economic Market Assessment at Regional Futures Forum
SACRAMENTO, CA – Today, the Brookings Institution released an independent assessment of the health of the economy within the six-county Sacramento region at the Regional Futures Forum held in Carmichael. The Forum gathered the Sacramento region's elected officials and executives from city, county and non-governmental organizations for the first time in nearly a decade to learn together and plan for a more economically prosperous and inclusive region.
Earlier this year, the Greater Sacramento Economic Council, Sacramento Metropolitan Chamber of Commerce, Valley Vision, Sacramento Region Business Association, and the Sacramento Area Council of Governments partnered to engage the nationally recognized Brookings Institution to conduct a market assessment of the six-county Sacramento region. The study examines the economic drivers of successful economies in regions and benchmarked Sacramento against national markets with similar characteristics.
"The Brookings Institution is a world-renowned think tank organization who continues to research and develop plans for leading regions throughout the nation," Greater Sacramento Economic Council Barry Broome said. "It's important someone outside of our market is evaluating the Sacramento region's advantages and disadvantages to determine how we can form regional prosperity. The regional market assessment gives us the framework to move forward as one community and cohesively work together to build an advanced economy."
A summary of findings from the market assessment were presented at the Regional Futures Forum by keynote speaker Amy Liu, Vice President at Brookings and Director of its Metropolitan Policy Program. She is a recognized expert on the drivers of successful regional economies.
"The Sacramento region benefits from an educated workforce, world-class research institutions, and the presence of the state government, but our research shows that the region also faces significant challenges, including lagging growth of its export industries, stark educational and earnings disparities between white, black, and Hispanic residents, and investment needs in transportation and broadband infrastructure to connect residents to opportunity," said Ms. Liu. "In an age of rapid technological changes and an ongoing demographic transformation towards a majority-minority future, existing disparities will be exacerbated without deliberate action. Now, leaders across the region must do the hard work of creating a shared vision for inclusive growth, mobilizing people in government, business, and the broader community to tackle these challenges and make the Sacramento region truly inclusive and prosperous in the years ahead."
Although the Sacramento region has recently become more prosperous and productive, relative to peer metro areas the region has struggled to fully recover from a recession, which was more deeply felt and sustained than in other parts of the nation. "This region has recovered the 145,000 jobs lost during the global downturn, but as our economy has rebuilt, far too many people have been left out of the recovery," said Valley Vision CEO Bill Mueller.  "As leaders, our next action must be building a truly inclusive economy that lifts everyone, and that is the aim of this joint effort."
To counter this troubling economic trajectory of the past decade, the assessment highlighted core factors of regional competitiveness: tradable industries, innovation ecosystems, skilled labor, efficient infrastructure, and reliable governance. "It's important that we focus on diversifying our workforce and developing a skilled labor force in the coming years," said Joshua Wood, Chief Executive Officer of Sacramento Region Business Association. "These findings help us understand the urgency of investing in our future workforce and improving the economic competitiveness of our region to make it a place where businesses can startup and flourish."
The findings from the Brookings Institution informed the full-day Regional Futures Forum that included breakout sessions and engaging conversations for attendees to dive deep into topics and to develop priorities and actions to take the region to new levels of economic growth, prosperity and inclusion. "This report shows just how important it is that we build an inclusive economy that provides opportunities for everyone in the Sacramento region," said Jay Schenirer Sacramento City Council Member and SACOG Board Chair. "Together, our region needs to provide–among other investments–more workforce development and on the job training opportunities for youth and young professionals. Investing in digital skills training and connecting young workers to in-demand occupations and industries will help our industries grow while creating access to jobs for more people."
"A strong regional economy requires us to have a robust workforce, supportive physical and governmental infrastructure, a business climate conducive to growth, as well as happy and healthy communities," said Amanda Blackwood, Incoming President & CEO of the Metro Chamber. "Right now, the Capital Region is experiencing an abundance of opportunity while also facing very real and serious challenges that will require collaboration to overcome. And while the Metro Chamber has a long history of active engagement and advocacy to address these important issues, by building upon the findings of the Brookings Institute, the Metro Chamber, in partnership with other regional leaders, will continue working towards the creation of a strategic and aligned framework for accelerating progress and ultimately the success of the entire region."
The Sacramento region has the opportunity to organize and invest in a shared and inclusive economic future. Building off today's forum, the region's economic development and civic leadership organizations will continue with stakeholder engagement to promote ownership, organization, prioritization, and an all-in commitment to an inclusive economic framework.
See how the report fits into the region's strategic plan at https://sacramentoplan.com/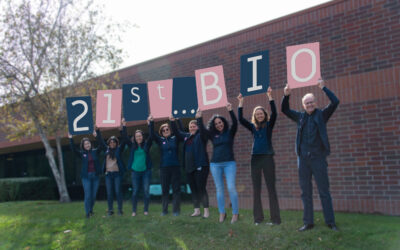 Well-funded Danish startup 21st.BIO has opened a 12,000-square-foot R&D facility in Davis, which will be the first U.S. location for the biotech company.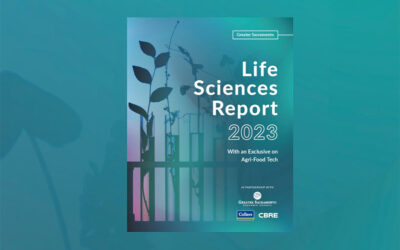 Greater Sacramento is seeing accelerating momentum in its life sciences industry. Ranked the number two market in the country for life sciences growth this year, Sacramento is home to a burgeoning science-driven innovation cluster anchored by UC Davis, the number one U.S. university for agriculture and forestry and veterinary medicine.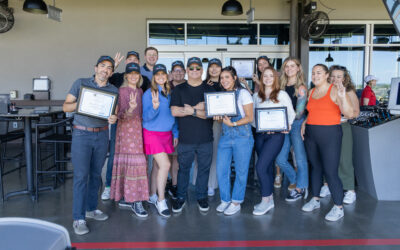 GSEC took home four awards and received top honors at the Annual International Economic Development Council (IEDC) Conference.