Brookings Metro Monitor: May 2019 Update
May 28, 2019
Growth and prosperity see improvement, but inclusion still needs work
Brookings Metro Monitor released its 2019 updates and the Greater Sacramento region saw overall improvements in growth and prosperity over the last 10 years. In the area of growth, the region moved up three places from 67th to 64th. Much of the growth came from the percentage change in jobs and a large jump in the percentage change in the gross metropolitan product moving from 76th at 4.0 percent to 63rd at 9.3 percent.
Like growth, prosperity is on the uptick. The region's prosperity increased significantly, moving up to 59th this year compared to last year's 71st 10-year ranking. There was significant growth in the percentage change in productivity and standard of living.
Unfortunately, the region still lags in inclusion coming in at 91st this year compared to last year's ranking of 84th.
As the region prepares for the next 10 years, inclusion is an area that not only bares watching but much work needs to be done in this area for growth and prosperity to be sustainable.
According to a recent report by the Center for Private Enterprise, economic inclusion refers to equality of opportunity for all members of society to participate in the economic life of their [community] as employers, entrepreneurs, consumers and citizens. Fostering inclusion through active participation in the market economy involves increasing access to opportunity while generating additional economic growth. Effective strategies for inclusion engage underrepresented groups in the design and implementation of policies and programs.
Examples of this type of inclusion are Aggie Square, the California Mobility Center and Measure U.
Aggie Square, a future center of innovation and excellence, will change the landscape of the local community, the trajectory of the residents and ultimately create new economic engines that will help chart a new course for the region and very possibly the state.  Located in Oak Park, Aggie Square continues to work with the community to ensure that residents are included in the planning and job creation process as the projects comes to fruition.
Much like Aggie Square, the California Mobility Center will serve as a center of excellence and entrepreneurship focused on developing and promoting future mobility platforms. Working with partners, the Center will create an international hub of innovation, new jobs and education pipeline to support the Center and the industry.
Following along the same lines as Aggie Square and the California Mobility Center, Measure U is a dedicated tax that focuses on inclusive economic development, youth programs and neighborhood projects that will increase the capacity in historically overlooked communities. By developing a strategic investment model while working with the communities to establish sustainable economic engines, Measure U could be the catalyst for community empowerment and economic growth if City officials move forward with previously stated plans to invest in inclusive economic development, build neighborhood capacity and develop youth programs.
Growth, prosperity and inclusion are uniquely tied. In the 2017 article, Three Keys to Inclusive Growth (CityLab), author Amy Liu outlined ways in which leaders can help communities adapt and create inclusive economies – 1. Provide opportunities for people of all ages to find jobs and create a place for people with transferable skills; 2. Improve connectivity and access to jobs; and 3. Help businesses launch, scale and innovate, promoting greater economic dynamism and productivity.
Understanding the connection between growth, prosperity and inclusion, the Greater Sacramento region is poised to adapt its outlook for the future. The goal is to improve each year so that in 2029 the region's growth, prosperity and inclusion numbers will all be on a positive trajectory.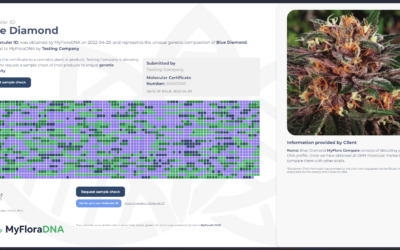 MyFloraDNA combines DNA technology with high-throughput data management, using their Real Time Dashboard MyFloraCLOUD. This effective tool enables their clients to manage their data from tested samples. This app also uploads the Molecular ID information of the sequenced strain to the Blockchain (in case the client requires it) to protect the information as much as possible.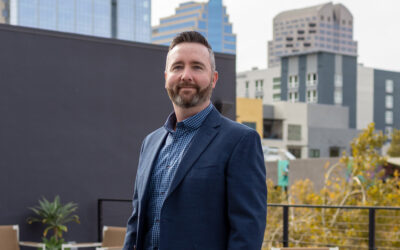 Michael Moore is the Managing Director, Tax Credits & Investment Advisory Services at Ernst & Young and a member of GSEC's Competitiveness Council. Learn more about why he values economic development, working with GSEC and living and working in the Greater Sacramento region.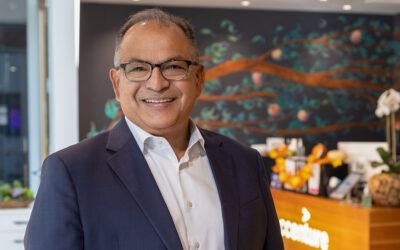 Mark Noriega is a Managing Director at Accenture and the Fiscal Year 2022/2023 Secretary of GSEC's Board of Directors. Learn more about why he values economic development, working with GSEC and living and working in the Greater Sacramento region.