#CApital Momentum
Greater Sacramento, CA has reached critical mass and investors and companies are taking note. We're the right place and now is the right time. Why aren't you here yet? 
LIMITLESS POTENTIAL
Greater Sacramento's growth trajectory is set to go into overdrive over the next five years. Population growth, diversity and degree achievement are expected to accelerate and several world-class innovation centers will be taking root.
The region is quickly becoming one of the hottest markets in the West, and the place to do business in California.
DOWNLOAD THE REPORT
GROWING, DIVERSE & EDUCATED
The fastest-growing large metro in California is also one of the country's most diverse and highly educated.
Data sources: USPS, College Navigator, CompTIA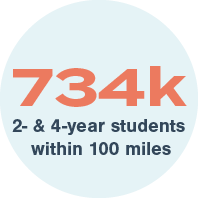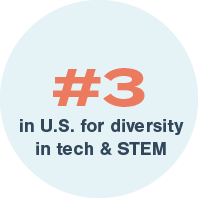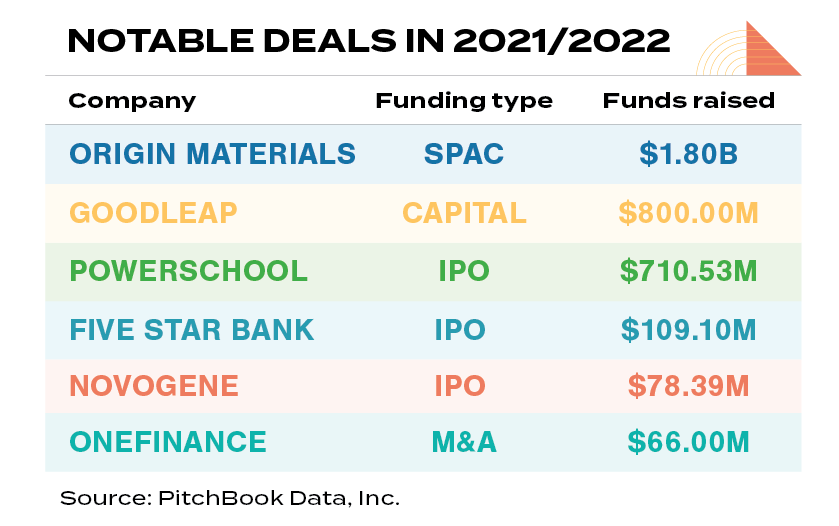 NEXT LEVEL INVESTMENT
Venture capital activity jumped significantly in the past year, including multiple IPOs, a $1.8 billion SPAC merger and an $800 million capital raise.
GROUND-BREAKING DEVELOPMENTS
All this activity is culminating in the development of key projects that will change the region's economic landscape. See a preview of what's to come below.
GET THE DATA
A new report from Newmark and GSEC shows that Greater Sacramento's growth trajectory is set to go into overdrive over the next five years. Download the report to see what's driving our #CApitalMomentum.
SUCCESS STORIES
Get to know some of the companies driving Greater Sacramento's momentum.
Origin Materials

Origin Materials was founded in West Sacramento by two UC Davis graduates who met while studying chemical engineering. Today, Origin is the world's leading carbon negative materials company, boasting partnerships with the likes of Mitsubishi and LVMH Beauty.

advanced.farm

Advanced.farm is a cutting-edge agtech company located just minutes from UC Davis – the country's #1 agricultural science university -- in the Greater Sacramento region.

PEM Motion

Aachen, Germany-based PEM Motion provides engineering and business consulting services to zero emission vehicle companies from its North America headquarters - Greater Sacramento.

Growth Factory

Greater Sacramento's growing innovation infrastructure supplies entrepreneurial resources, financing and collaboration for start-ups and businesses to grow and thrive. The Growth Factory, a regional pre-seed accelerator and accompanying venture fund, is a key resource to early stage companies.

باور سكول

PowerSchool's IPO in 2021 was the largest in K-12 education software in North America. The Folsom, CA-based company is a leading provider of global educational technology, impacting 45 million students around the world. Its 2021 IPO was the largest in K-12 education software in North America. The company is headquartered in Folsom, California and employs over 3,000.

Lion Electric

Lion Electric is pioneering the development of ZEV buses and trucks. The company has found success in Greater Sacramento thanks to the region's progressive EV adoption rate and innovative business climate. Watch the video to learn more.

The Lab@AgStart

The Lab@AgStart celebrated the grand opening of its new $1.5 million facility, which includes coworking space for startups, a wet chemistry lab and the Raley's Food Lab, a facility that will allow startups to experiment on new food products with ingredients they develop.

Accenture

Accenture is a professional services company, providing a broad range of services in strategy and consulting, interactive, technology and operations, with digital capabilities across all of these services.
DIVE DEEPER
Learn more about the trends influencing the region's growth.
TAKE THE NEXT STEP
Interested in learning more? The GSEC team is ready to assist with custom cost analysis, site selection assistance, information on available incentives and more. Get in touch today.