Applied Spectra Moves Global Headquarters to West Sacramento
March 18, 2019
Greater Sacramento region adds another international company to its ranks
Sacramento, CA – With locations in Australia, Europe, and Asia, Applied Spectra now calls West Sacramento home.  Moving their headquarters from Fremont, CA to West Sacramento is a significant move and makes the case that the Greater Sacramento region is one to watch.
Applied Spectra brings high-wage, STEM jobs to the Greater Sacramento region. As it looks to ramp manufacturing capacity and build a product prototype and state of the art instrument demo lab, Applied Spectra will continue its advanced manufacturing of analytical instruments using laser ablation technology and general operations along with housing a 30-seat seminar room for US and international clients.
"Relocation of the company headquarters to West Sacramento was both strategic and logical decision to support the high growth of the business, fueled by the market acceptance of the cutting-edge analytical instrument product based on laser ablation technology", stated Dr. Jong H. Yoo, CEO & President of Applied Spectra.  "As we were evaluating locations for our new headquarters – access to talent, the proximity to the Bay, manufacturing supply chain infrastructure, affordable housing, and quality of life for our employees were the items that were top of mind.  West Sacramento and the Greater Sacramento region met all these important criteria.  We are excited to be a part of a community where their mission aligns with our company's values."
The mission of Applied Spectra aligns with regional and state missions of being a responsible steward and a good corporate citizen.
"Companies such as Applied Spectra are paramount to changing the landscape of the region. Locates like this one is a testament to our superiority in stem talent and infrastructure for advanced manufacturing," said Barry Broome, CEO & President of Greater Sacramento Economic Council.  "As companies see the viability of locating their headquarters to Greater Sacramento, the region continues to establish itself as the California option."
Having been in the Bay Area for the past 14 years and feeling the cost of doing business in the Bay, Applied Spectra began to explore their options.   Through their exploration, the Greater Sacramento region was on Applied Spectra's radar because of the affordability of the region as well as the growth of the area.  They also saw the possibilities of the region to meet the needs of their employees.
Taking their time to peruse the region, Applied Spectra researched two other areas and eventually decided that West Sacramento was the best location for their company and their employees.
Working closely with the City of West Sacramento, CBRE, and other partners, Applied Spectra determined that the business climate and the location were exactly what they were looking to achieve in an area.  Citing the city's central location, easy access for employees who need to travel back and forth to the Bay Area, and proximity to talent and workforce available at UC Davis, Applied Spectra will soon call West Sacramento home.
"The City of West Sacramento is looking forward to welcoming Applied Spectra to our growing, global, scientific business community," said West Sacramento Mayor Christopher Cabaldon. Applied Spectra's relocation will create job opportunities for those pursuing stem careers, supported by local education initiatives such as the West Sacramento Home Run. This program invests in college and career readiness. I am confident that Applied Spectra will find a rich talent base as they expand their business."
The City is refining its business assistance program with an emphasis on professional, scientific and headquarters offices, research and development, and advanced manufacturing companies and jobs.
The region is continuously expanding its business community and the strategies to be competitive are also taking shape through creative and innovative incentives.  Many cities are using the most recent "Centene incentive plan" as a measuring stick.
Matt Susac of CBRE served as Applied Spectra's real estate advisor throughout the site selection process and lease negotiations. Susac shared that West Sacramento's welcome business climate and availability of Class-A building space was a strong draw for Applied Spectra.
The Greater Sacramento Economic Council will continue to focus on locating businesses in the region which promotes its growth well into the next millennium.  With the team effort between local governments and stakeholders, the future for the California option is promising.
For more information, visit greatersacramento.com.
About the Greater Sacramento Economic Council
The Greater Sacramento Economic Council is the catalyst for innovative growth strategies in the Capital Region of California. The organization spearheads community-led direction to retain, attract, grow and scale new businesses, develop advanced industries and create jobs and investment throughout a six-county region. Greater Sacramento represents a collaboration between local and state governments, market leaders, influencers and stakeholders, with the sole mission of driving economic growth. The Sacramento Region was founded on discovery, built on leadership and fueled by innovation.
About Applied Spectra
Applied Spectra, Inc. is a leading supplier of analytical instruments. We stand at the forefront of laser ablation (LA) based elemental analysis techniques, with our world-class scientific and engineering teams. We simplify the process of elemental chemical analysis, while delivering rapid, high-precision results that are environmentally friendly.
About West Sacramento
The City of West Sacramento is a young city of 54,000 people located across the Sacramento River from downtown Sacramento.  Key industries include food and ag-technology, international trade, manufacturing and transportation and logistics. Home to over 2,600 businesses, diverse, historic neighborhoods and a federal Opportunity Zone, West Sacramento is a quick ride to UC Davis, Sacramento International Airport and the San Francisco Bay Area.  West Sacramento combines a small-town feel, with both suburban and urban riverfront living, with ample land and business parks for a growing business community.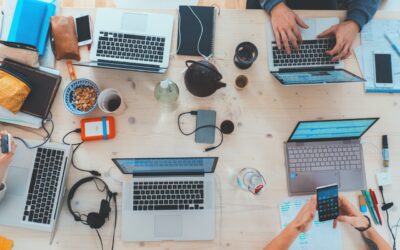 The Greater Sacramento Economic Council (GSEC) announced the organization will launch a robust entrepreneurship initiative during Global Entrepreneurship week within the organization to foster and expand the startup ecosystem within the Sacramento region. Over the past five years, 12.17B in growth capital was invested in the Sacramento region.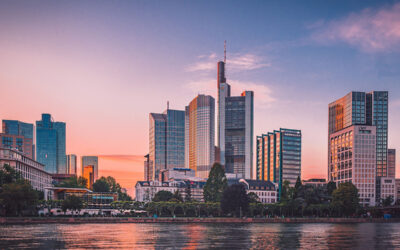 The Greater Sacramento Economic Council (GSEC) and the Sacramento International Airport are excited to announce the launch of Globalizing Greater Sacramento, its groundbreaking international foreign direct investment (FDI) strategy in collaboration with the Sacramento International Airport (SMF).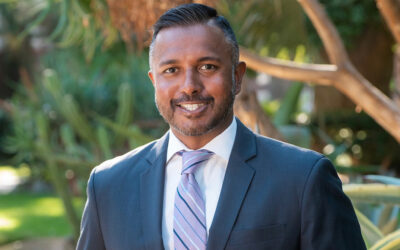 The California Mobility Center (CMC), a nonprofit public-private partnership aimed at bringing a zero-emission innovation hub to the Greater Sacramento area, today announced Orville Thomas has been named as Chief Executive Officer.