Applied Spectra Awarded $1.3 Million Department of Energy Small Business Grants
Contact:
Dr. Jong H. Yoo
CEO and President
(408) 203-8789
jyoo@appliedspectra.com
Michelle Willard
Chief Public Affairs Officer
(916) 287-9072
mwillard@greatersacramento.com
12/20/21
GSEC Company Locate Exemplifies Advancements and Future Commercialization in Cleantech Industry
WEST SACRAMENTO, CA — Applied Spectra is an international analytical instrumentation company with operations in Australia, Europe and Asia that relocated their global corporate headquarters office to the Greater Sacramento region in 2019 with the help of the Greater Sacramento Economic Council and the City of West Sacramento. Applied Spectra has recently won Phase I and Phase II-C awards of $200,000 and $1.1 million. The Small Business Innovation Research (SBIR) grants are awarded to further use Applied Spectra's innovative laser ablation technology to serve U.S. intelligence and expand U.S. industrial manufacturing.
"This federal funding will advance powerful instrumentation for nuclear isotopic analysis based on multiple sensor technology packaged under a single laser ablation instrument platform.  The funding will also have a dual-use to develop chemical sensors to conduct inline/online QC for rapidly growing solar, Li-ion battery and hydrogen fuel cell manufacturing," said Dr. Jong H. Yoo, CEO and President of Applied Spectra. https://science.osti.gov/sbir/Awards
Applied Spectra continues to bring high-wage, STEM jobs to the Greater Sacramento region. The company currently employs 32 full-time staff at its 13,000-sq.-ft. facility. The cleantech company plans to expand its manufacturing capacity while continuing to build out their state-of-the-art instrument demo lab at the headquarters and other global operation locations.
"We want to congratulate Applied Spectra on their large grant from the Department of Energy and continued success in the Greater Sacramento market," GSEC President & CEO Barry Broome said. "Our goal is to continue attracting companies in the cleantech space and focus on industries of the future that align with the state's emission goals. Companies such as Applied Spectra are paramount to changing the landscape of the region and helping our STEM talent grow."
The City of West Sacramento was instrumental in assisting Applied Spectra to locate in the region through their economic development services and streamlined permitting and occupancy program.
"Applied Spectra carries a strong reputation for its ability to develop innovative instrumentation for sustainable industries, which perfectly aligns with West Sacramento's goals for economic development and climate action," said West Sacramento Mayor Martha Guerrero. "The city is in an excellent position to gain from Applied Spectra's projected growth, which could indicate a need for an expanded workforce resulting in career opportunities for West Sacramentans – particularly our youth."
About the Greater Sacramento Economic Council
The Greater Sacramento Economic Council is the catalyst for innovative growth strategies in the Capital Region of California. The organization spearheads community-led direction to retain, attract, grow and scale new businesses, develop advanced industries and create jobs and investment throughout a six-county region. Greater Sacramento represents a collaboration between local and state governments, market leaders, influencers and stakeholders, with the sole mission of driving economic growth. The Sacramento Region was founded on discovery, built on leadership and fueled by innovation.
About Applied Spectra
Applied Spectra, Inc. is a leading supplier of analytical instruments. We stand at the forefront of laser ablation (LA) based elemental analysis techniques, with our world-class scientific and engineering teams. We simplify the process of elemental chemical analysis, while delivering rapid, high-precision results that are environmentally friendly.
About West Sacramento
The City of West Sacramento is a growing city of 54,000 people located across the Sacramento River from downtown Sacramento. Industries include food and agri-tech, biotechnology, clean tech, international trade, manufacturing and logistics. Home to over 2,600 businesses, diverse, historic neighborhoods and a federal Opportunity Zone, West Sacramento is a quick ride to UC Davis, Sacramento International Airport and the San Francisco Bay Area.  West Sacramento combines a small-town feel, with both suburban and urban riverfront living, with land and business parks for business expansion.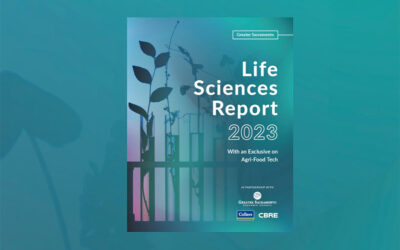 Greater Sacramento is seeing accelerating momentum in its life sciences industry. Ranked the number two market in the country for life sciences growth this year, Sacramento is home to a burgeoning science-driven innovation cluster anchored by UC Davis, the number one U.S. university for agriculture and forestry and veterinary medicine.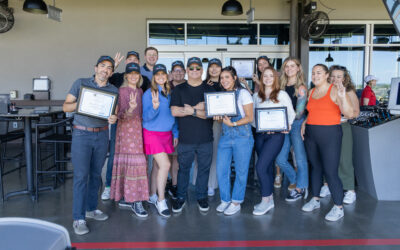 GSEC took home four awards and received top honors at the Annual International Economic Development Council (IEDC) Conference.

The Greater Sacramento Economic Council (GSEC) is diligently working on launching a new regional brand for business and running surveys now through October 26 to solicit input from the community on what makes the region the best place to live, work and do business. Survey participants will be entered to win one of five $50 gift cards.