Anpac Bio-Medical Moves U.S. Headquarters to Sacramento
January 29, 2016
Shanghai-based company develops "breakthrough" cancer screening technique
Anpac Bio-Medical has chosen Sacramento, California to locate its new United States headquarters. Led by internationally-respected CEO Dr. Chris Yu, Anpac Bio-Medical will expand the company's innovative, proprietary "Cancer Differentiation Analysis" (CDA) medical device research, and multi-level, multi-parameter testing from Sacramento for subsequent national adoption.
Described earlier this year as "game changing," by the Nobel Prize Laureate Summit on Biomedical Science (NPLS), Anpac Bio-Medical Science Company's proprietary "Cancer Differentiation Analysis" (CDA) technology and medical devices effectively reinvent early cancer screening and detection.
Through a simple, non-invasive, standard blood test, known as a "Blood Biopsy," Anpac's CDA technology can detect and identify early signals of threatening cancer – and the type of cancer (location in the body) – often before the threat becomes or grows into tumors, and without any side effects to patients.
Sacramento is home to one of the world's most diverse and cutting-edge life science communities, and is a magnet for innovative and life-changing technologies. The region has long been California's best kept secret when it comes to healthcare discoveries. UC Davis is one of the top universities in the United States for innovation and research, with over $2 billion in economic impact.
Anpac Bio-Medical will continue work on its breakthrough cancer screening technique developed by CEO Dr. Chris Yu. The process involves a non-invasive blood test that is able to not only detect cancer, but detect what type and where in the body this cancer is. The test dramatically improves the sensitivity of cancer detection, and has no side effects. The Nobel Laureate Summit on Bio-Medical Science publications referred to Dr. Yu's early cancer detection technology research results as "game changing" and a "breakthrough."
Anpac Bio-Medical chose to locate its U.S. headquarters in Sacramento in order to access both the city's infrastructure and its workforce. The Greater Sacramento Economic Council and Dignity Health were instrumental in making this location possible. Dignity Health is partnering in a joint venture with Anpac Bio-Medical to create an FDA clinical execution team to facilitate clinical trials and eventual approval of this life-changing procedure.
"Dignity Health is proud of this partnership, and is excited about its remarkable potential," said Laurie Harting, Senior VP of Operations for Dignity Health. "Dr. Yu will be right at home among Sacramento's innovative life sciences community."
Anpac has met with other healthcare leaders including Sutter Health, Kaiser Permanente, and UC Davis, who are also supporting cancer research in the region.
"As part of the front lines in the battle against cancer, Sutter Health is very enthusiastic about Dr. Yu's technique," said James Conforti, President of Sutter Health. "Anything that provides such potential in cancer detection will be a valuable tool. We're very pleased but not surprised that Anpac has selected Sacramento as their new headquarters. They join a community dedicated to exceptional cancer care, and one day a cure."
"Kaiser Permanente welcomes Dr. Yu and Anpac Bio-Medical to Sacramento," said Sandy Sharon, Senior Vice President, Area Manager, with Kaiser Permanente Sacramento Medical Center. "We're happy that they made the decision to call our community home"
"With a research and development infrastructure anchored by UC Davis and a vibrant university and college infrastructure, Sacramento is unrivaled in the United States," said Barry Broome, President and CEO of the Greater Sacramento Economic Council. "The Capital Region is a magnet for innovative and life-changing technologies. This reputation, infrastructure, and significant opportunities for funding and support were the catalyst for Anpac Bio-Medical's decision to locate its U.S. headquarters in Sacramento."
"We are very proud to announce our selection of Sacramento, California to host our new United States Headquarters," states Anpac Bio-Medical Science Company CEO Dr. Chris Yu. "Sacramento is such a natural fit for Anpac because it is internationally acknowledged and lauded as a life sciences innovation hub. It has four of the most respected health systems in the country within a 100-mile radius, with enthusiastic leaders offering to partner with us in our research and clinical trials. Sacramento also has excellent and qualified talent graduating from UC Davis, Sacramento State, and Chico State Universities. Anpac can offer these new graduates good jobs and a quality of life they can afford here in Sacramento. We are excited to launch our operations in Sacramento; and work with our medical partners to save lives here and throughout the United States. And we hope to work with Sacramento's leaders to encourage more life sciences and technology companies to establish operations here."
Dr. Yu is also taking a leading role in helping attract new Chinese investment to Sacramento.
"We hope to work with Sacramento's leaders to encourage more life sciences and technology companies to establish operations here," he added.
As part of its investment in Sacramento, Anpac Bio-Medical has made a $50,000 investment in the UC Davis Child Family Institute for Innovation and Entrepreneurship, which brings together science and business to support technology transfer and commercialization activities.
"This type of continued biotech investment is why Sacramento is becoming a major player in the life science industry," said Sacramento Mayor Kevin Johnson. "I'm proud of the work we've done to put Sacramento on the forefront of tech and healthcare innovation.  What we are creating here isn't just technology.  We're playing a big part in helping make lives better."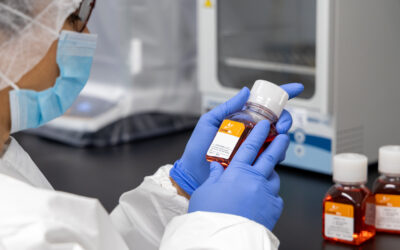 Gemini Bioproducts, LLC ("GeminiBio"), today announced the opening of a new, state-of-the-art cGMP manufacturing facility and warehouse in West Sacramento, California.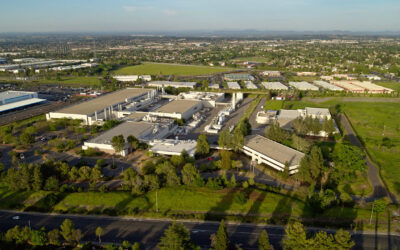 Bosch, the Fortune 500 German multinational engineering and tech company, has announced plans to acquire TSI Semiconductors in Roseville, CA near Sacramento. Bosch intends to invest more than $1.5 billion in the site and convert the facilities to state-of-the-art processes.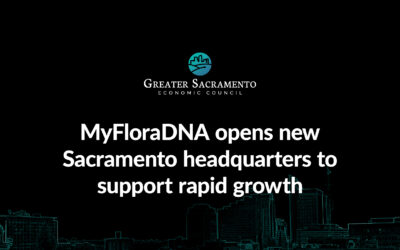 MyFloraDNA, a leading cannabis agriculture technology company, is opening its new headquarters in Sacramento in April.  The new headquarters located at 1451 River Park Drive will allow the company to keep pace with its rapid growth.