A toast to the Greater Sacramento region
Every December the Greater Sacramento Economic Council hosts its Annual Dinner to celebrate the successes of the year. We give out four awards recognizing the exceptional individuals, organizations, projects and communities that have helped move our region towards greater prosperity and inclusion. 2019 was a game-changing year for the Greater Sacramento region. With the Major League Soccer announcement, new incentive programs, growing startups, and companies breaking ground; there was certainly a lot to raise a glass to and many achievements to award. Thank you to our generous sponsors who made this exciting evening possible: Moneta Ventures, City of Roseville and City of Roseville Electric, California Northstate University, Suncrest Bank, Comstock's Magazine and our Gold and Silver Sponsors.
One of this year's biggest announcements was Major League Soccer awarding its 29th expansion team to Sacramento. It marked the culmination of five years of tireless work by Sacramento Soccer & Entertainment Holdings CEO Kevin Nagle. The construction and operations of the new MLS stadium will change the economic trajectory of the region, creating more than 2,700 jobs, generating $20 million of annual economic activity and providing entertainment for an estimated 500,000 annual visitors. We were proud to award Kevin the 2019 Distinguished Service Award for his unwavering dedication to the region on this effort and beyond.
Another crucial initiative that took shape this year was Aggie Square, UC Davis' forthcoming 25-acre state-of-the-art research facility. Under Chancellor Gary May's leadership, the facility for cell and gene therapy, genomics and imaging modalities is already spurring innovative partnerships, including with technology powerhouse IBM. We recognized UC Davis as our 2019 Partner of the Year for spearheading this incredible contribution to our region.
Our 2019 Paving the Way Award was given to the City of Elk Grove for the significant strides they've taken in economic development. The city ramped up its staffing, programs and activities; pushing its jobs-to-housing ratio from .89 to 1.00. The new job growth and housing has led to less congestion, a cleaner environment and stronger regional economy. I applaud the city and Mayor Steve Ly on the incredible progress they've made.
Our final award, Outstanding Regional Contribution, went to the Sofia Tsakopoulos Center for the Arts, home of the B Street Theatre. Bringing the new center together was a collaborative effort that represented a new, innovative public / private partnership model. Sutter Medical Center provided the land for the center while a community reinvestment grant from the City of Sacramento helped with funding.
It wasn't just award winners we were applauding throughout the night. It was also the new partnerships, investments and companies that have located to the region in 2019, including:
SMUD paved the way for the California Mobility Center, including leading feasibility studies for the center and providing seed funding for its development.
Fortune 500 healthcare giant Centene broke ground on a 1 million square foot office campus in Natomas.
US Foods broke ground on a 335,000 sq. ft. distribution center in McClellan Park.
The Brookings Metro Monitor 2019 update showed 10-year improvements in the region's growth and prosperity.
Applied Spectra choose West Sacramento to house their global headquarters, which will include advanced manufacturing operations
20+ Greater Sacramento companies made the Inc. 5,000.
WeWork opened its first of two planned Greater Sacramento locations.
I'm proud of the work the team at GSEC completed to support these efforts. This year we put on the region's first familiarization tours, touring national site selection consultants around the area and hosting informational sessions on our assets. Alongside our partners at CBRE, we also launched "The Greater Sacramento Talent Story," a report detailing the region's many opportunities for growth.
There really is so much to be thankful for this year. Every investor, partner and community is to be celebrated. Your passion and dedication have made immeasurable contributions to Greater Sacramento. It is your collaboration and eagerness for economic prosperity that is helping this region rise. Thank you for your hard work.
Cheers to an amazing 2019, and here's to what will be an incredible 2020!
Stay up to date on the latest regional news by signing up for the Greater Sacramento Economic Council newsletter here.
See photos from the 2019 Annual Dinner below: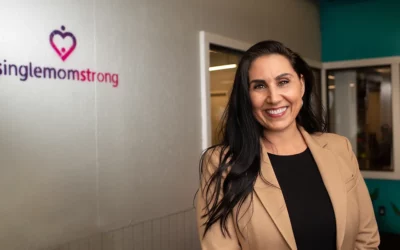 engagED

voices

feature key initiatives in the region to educate community members about the developments and critical work underway in our region. For this month's feature, we talked with Single Mom Strong Founding Executive Director, Tara Taylor, about the organization's goals and vision. Read on to learn more.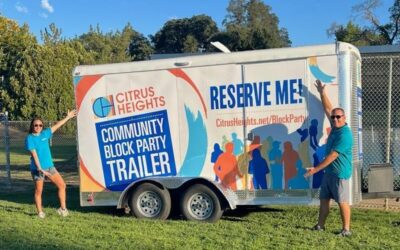 engagED voices feature key initiatives in the region to educate community members about the developments underway in our region. For this month's feature, we talked with Citrus Heights Economic Development and Community Engagement Director, Meghan Huber, about the Citrus Heights Block Party Trailer. Read on to learn more.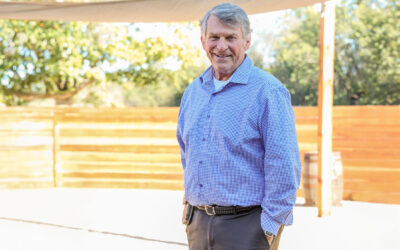 John Hidahl is District 1 Supervisor for El Dorado County and a member of GSEC's Board of Directors. Learn more about why he values economic development, working with GSEC and living and working in the Greater Sacramento region in the Q&A below.