3 reasons more people are choosing Greater Sacramento
What has happened in the Greater Sacramento region over the last five years? The answer is so much that the residents here haven't yet quantified the changes. The region has evolved into an ideal place to live and work. This long-anticipated change happened relatively quickly thanks to improvements in the economy and the determination of our thought leaders, real estate developers and regional champions. So why are people choosing Greater Sacramento?
Greater Sacramento is on the cusp of greatness.
With our incredible diversity comes an irreplaceable culture, richness and plenty of "cool" for our newest inhabitants. According to the U.S. Census Bureau in 2018, the median age for Sacramento is younger than Portland, Las Vegas, Seattle and San Francisco. Plus, Sacramento gained 6,680 net millennials in 2018. We are attracting new talent because they value community, art, farm-to-fork food, craft beer, coffee culture, an easier pace and our unique story.
The success of recent office building projects like The Ice Blocks, an industrial-inspired office, retail and residential project in Midtown, has proven that our workforce is starved for amenity-rich work environments that promote authentic design, connection, wellbeing and community. The Ice Blocks shows our city is ready for new architecture, statement projects and a little risk taking. We are running out of available Class A office space and creative space even faster, but The Railyards and The Bridge District hold unlimited potential. I am excited to see how they contribute to our architectural identity.
The region boasts a rich quality of life.
Our region has over 150 miles of bike trails, more than 35 golf courses, nine rivers and lakes, more than 50 craft breweries, over 60 local wineries and an average of 265 days of sunny weather to enjoy them in.
You can go from the country to the city in a matter of minutes and vice versa. For Bay Area transplants looking to establish a family, Greater Sacramento also offers quality educational options from K-12 through college.
With the River Cats, Sacramento Kings and Sacramento Republic FC, we satisfy sports enthusiasts and new entertainment, hospitality and convention capabilities are soon to follow. Fading are the comments that Sacramento is just close to Napa or Tahoe. Instead, people are sharing how great the region has become and that it is worthy of a visit or a permanent relocation.
Greater Sacramento real estate rates are competitive.
The Bay Area migration to our region is undeniable. Our residents have opportunities to buy homes in the suburbs or close to our Central Business District. Alternatively, a growing number of apartment and condo developments in the urban core are either currently available or under construction. Soon more private sector employers will be attracted to the rich talent pool we have, and the 88,000 people that commute out of our region weekly will find career opportunities closer to home. Over the past 10 years our government job base has decreased from 27 percent to 22 percent of total employment, meaning private sector opportunities are on the rise. One reason for this is the average office rent in Sacramento is one-third the cost of San Francisco's and nearly half of that in Los Angeles.
Sacramento is an exciting option for growing businesses within striking distance of the Bay Area, attracting experienced talent as well as a fresh workforce from our local universities. Our region is close to Silicon Valley intellectual capital and venture capital and offers many of the benefits and few of the challenges of other markets. The next five years will prove to be even more interesting and transformative.
About the author
Lisa Stanley is a First Vice President with CBRE, the world's largest commercial real estate firm, and specializes in representing tenants and investors in leasing and selling office buildings in the Greater Sacramento region.
Download The Greater Sacramento Talent Story to learn more about opportunities to grow in Greater Sacramento.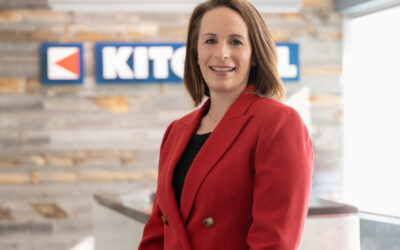 Wendy Cohen is President of Sacramento-based Kitchell CEM and a member of GSEC's Board of Directors. Learn more about why she values economic development, working with GSEC and living and working in the Greater Sacramento region.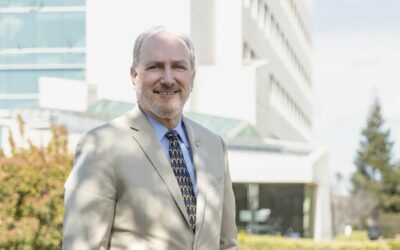 Michael Korpiel is the President – Sacramento Market at Dignity Health, President/CEO at Mercy San Juan Medical Center and a member of GSEC's Board of Directors. Learn more about why he values economic development, working with GSEC and living and working in the Greater Sacramento region.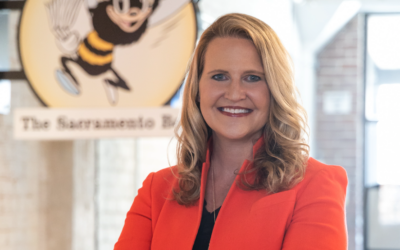 Colleen McCain Nelson is a Executive Editor / Regional Editor for California at The Sacramento Bee and GSEC Board of Director. Learn more about why she values economic development, working with GSEC and living and working in the Greater Sacramento region.